Hajara Namuwaya aka Spice Diana, who is at the height of her career is facing a tirade of charges, including the alleged murder of Henry Nsamba. The 27-year-old casual laborer was beaten at her Spice Diana`s home on June 30th 2022 and later died at Mulago Hospital.
It is said that Nsamba was at the time accused of having scaled a wall fence at the home of the singer at Kyamula Zone, Salaama road, Makindye Division in Kampala, allegedly with an intention of stealing. According to an eye witness privy to the residence, Nsamba, the alleged 'thief' was not an alien in the compound and that contrary to what Spice Diana's team alleges, he was an upcoming singer who indeed was in pursuit of a collaboration with the singer, and that he was known to her.
The same source, on condition of anonymity, further informed us that Nsamba's continued persistence to demand for audience with the singer, who had prior instructed all not to disturb her as she was resting after a long marathon weekend of show performances, could have mothered the problems. It is at about this time that Nsamba's insistence on talking to her led to a fracas between him and the security team.

After subduing him, the security, who realized later how they had `over managed' the situation, threw him out of the compound and sold a story to locals that he was a petty thief. The locals immediately pounced on the already hapless fellow and assailed him with bricks, among other objects, causing him grievous bodily harm.
With the situation getting out of hand, a concerned person, probably aware of what the mob justice would lead to, informed the police who later arrived at the scene and rushed him to Mulago Hospital, where he later died. The Kampala Metropolitan Deputy Police Spokesperson Luke Oweyesigire confirmed the incident, saying; "investigations are underway to establish the cause of death of the suspected robber, and the people who carried out mob justice, causing his demise."
He further condemned the act of citizens taking the law into their hands, saying that the police will quickly establish the circumstances under which Nsamba died and how he reportedly scaled the singer's wall.
Spice Diana has not shared any information regarding the incident. However, we are now being informed that the singer's security detail has become persons of interest with the police summoning them. This has now forced Spice Diana to set up a legal team to handle the matter, which seems to be sluggishly getting out of control.
Author Profile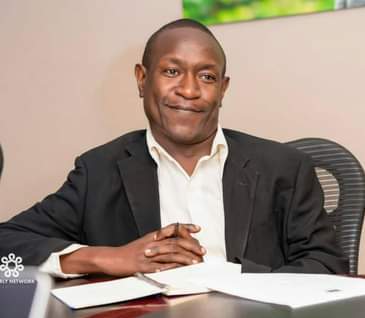 Mr. Jacko David Waluluka is another unique entertainment and general investigative news writer, a field he has diligently covered for over fifteen years. He's also the Chief Administrator at The Investigator. He can easily be reached via [email protected]