Uganda's most celebrated and self-styled music doctor, Joseph Mayanja aka Jose Chameleon, has had his dreams of holding his forthcoming concert at Namboole Stadium dashed, due to the ongoing renovation and perimeter walls by the UPDF construction unit. Chameleon, who will be celebrating 25 years in the music industry in 2023, had originally planned to hold Uganda's biggest music fete by a local artiste at the stadium on 10thFebruary 2023.
Addressing the media at the Villa in Bukoto, Chameleon noted that though he had tried to engage Namboole National Stadium Limited on numerous occasions, for them to permit him to access the venue at a fee, he was told that the stadium was out of bounds until all works have been completed and handed back to the public by the UPDF Construction Unit at unspecified date later in 2023. "I was going to be the first local artiste to fill up Namboole" bragged the rugged voice singer.
The singer, famed for having been behind the change of allegiance of Ugandan music fans from the Congolese Lingala to our own current 'kidandala,' noted that the current acceptance of Nigerian music and artistes could never be averted, for they produce more quality music and videos. Chameleon also affirmed that the music industry and its products are now readily available on our finger tips, thanks to social media. Thus, the availability of the products online had changed the scope of the game. The singer has promised his fans that 'Gwanga Mujje' will be an experience like no other and the unleashing of a new complete entertainer set to redefine his stature on the local music scene.

Author Profile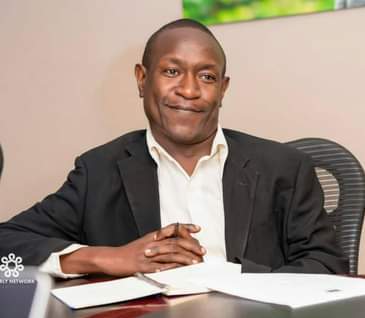 Mr. Jacko David Waluluka is another unique entertainment and general investigative news writer, a field he has diligently covered for over fifteen years. He's also the Chief Administrator at The Investigator. He can easily be reached via [email protected]