The no-nonsense Comedy King, Alex Muhangi has done what the public much expected of him. He has finally prevailed over his Comedy Store management to scrap singer Douglas Mayanja aka Weasel Manizo, off the list of performers slated for all Wednesdays` must-attend show. Comedy Store had come under scathing attack for promoting domestic violence.
This is after they had announced that the troubled singer, who is accused of battering his 'wife' Sandra Tetah, will be among the headline performers come this Wednesday. On top of this, The Investigator had exclusive intel that the narcist in Weasel had also, planned to use the same opportunity to publicly propose to his certified torture victim and fiancé. However, what appeared to be an ingenious ace marketing strategy by Comedy Store to probably ride onto the singer's current `mileage` on social and local media, turned out to be a dumper on their past clean-sheet show legacy.
People started throwing tantrums to the person of Alex Muhangi and his brand, over the planned approval of women abusers. A one Julius K Gonza penned that; "The definition of the real Muhangi. In civilized societies, this fellow should not be making any formal public appearances until proven innocent by courts of law. Muhangi, shame on you. l even have a simple question. Can the Mayanja's tolerate any human being battering their sister like that? And they smile and walk away?"

Then another one, Wepukhulu Sam Geoffrey wrote further thus; "Uganda Police, you know where to get your man don't come out again asking us to help you find him if you fail to pick him." Two weeks ago, singer Weasel was accused of battering Sandra to near pulp and had to go underground as his immediate family, including singer Joseph Mayanja aka Chameleon and their mother, embarked on a media PR drive to try and clean the soiled singer's name.
Indeed, it was during Chameleon's show dubbed 'Legends Nyonta Kuubwa' last Friday that Weasel made his maiden performance at the rendezvous. It was at this same event that Weasel 'accidentally' swapped saliva, in a tactfully choreographed PR stunt that was wholly believed by the romantically gullible Sandra. By the time we were compiling this report, another killer post popped up via Facebook. This was from a reasonably accepted poster called King Melvin.
Melvin lamented thus: "Despite allegations of Weasel beating his wife being awash all media, digital and print, Comedy Store, a comedy show sponsored by NTV Uganda, Silk Events, Galaxy FM 100.2 and Silver Springs Hotel is still giving him a platform. The message Alex Muhangi and Comedy Store are sending out there is that abusing women doesn't have any consequences. Abusing women is okay.
In fact, when you're a celebrity, it helps you get public attention for big brands to endorse you. Many perpetrators, probably even Weasel, believe that violence toward women and girls is normal or appropriate behavior, supported by society. They feel that they can commit violence without disapproval. This is the time when he needed censoring to send a strong message that when you violate the human rights of others, you will be cancelled.
NTV Uganda need to disassociate themselves from Comedy Store, or the latter finds another performer. If not, the public should boycott the show on Thursday and Comedy Store until they apologize. This is a disrespectful gesture towards all women. But this is Uganda, thousands of people, including women will fill that place on Thursday.
Weasel is actually going to get away with his actions. In sensible countries, even Muhangi (the proprietor of Comedy Store) would be cancelled for endorsing an abuser. We need to evolve. We need to do better. For our mothers. Wives. Sisters. And for us all. The war against violence against women and girls can only be won if we work together as a society. #EndViolenceAgainstWomen."
At this rate, we checked Comedy Store social pages to monitor how management there was responding to these and many other critics. On top of that, we had intel of a group of people who had mobilized selves and friends, to attend the show and only walk out in time after Weasel`s name was mentioned. However, to our expectations, the posters featuring Weasel started disappearing, one by one. They were later replaced by others without him on. Contacted later, Muhangi confirmed the good news.
"His appearance was initially approved by Comedy Store family (audience) because we normally ask them who they would want us to feature," Muhangi explained, adding that they had initially, lightly considered their funs` wish. "But we also mind more about the public views. We have resolved to pull him off the performers` list." With this development, Comedy Store might have scored beyond their boundaries to become the most respected Comedy family that look beyond quick bucks.
Author Profile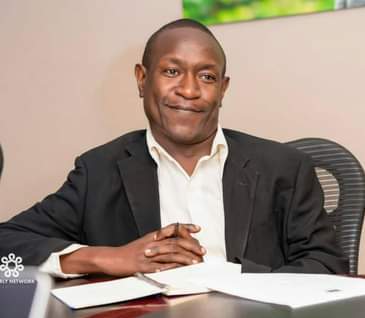 Mr. Jacko David Waluluka is another unique entertainment and general investigative news writer, a field he has diligently covered for over fifteen years. He's also the Chief Administrator at The Investigator. He can easily be reached via [email protected]