Ediriisa Musuuza aka Eddie Kenzo on Saturday proved his superiority and legendary status. This is when he attracted a full-house at the dreaded mammoth Kololo Airstrip. The dare devil and world acclaimed performer has not yet proved his worth on the local scene owing to the fact that he had never set the bar to prove his world stage prowess locally.
Against all odds beside him, like the uphill task of luring sponsors to get on board amidst the politically spiced bad media,the 'Kaana ka Mbaata' (petty name for child of a duck) tag line went into 'war' as a lone soldier, with his trusted ring of handlers. Where many called him a day-dreamer, Kenzo chose to labor and disprove them on his D-day.
With some adverts running on local Tv and Radio stations, Kenzo concentrated on social media, fellow artistes endorsements both locally and internationally, crude urban centers 'drives' complete with his appearances and runs at any event, when the opportunity arose. True to his humble stature, Kenzo simply but tactfully stayed embedded both into his fans and Ugandan's ears.

Single-handedly flying in a handful of international artistes prior to the event, the singer created a thrill like never seen before in Uganda's music history, though promoter and singer Tshaka Mayanja might say otherwise. Not even the prior show of Dancehall crooner Bennie Man did scare him or give him sleepless nights.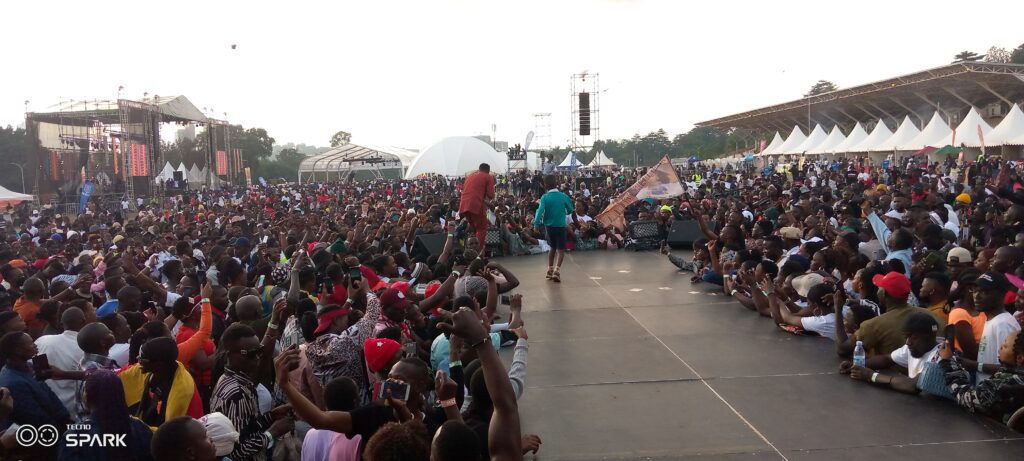 However, the mother of all tests came from Mother Nature, as the heavens broke loose with rain for over eight hours of Saturday morning daybreak. Not even the late setting up of equipment, owing to an earlier engagement at the tricky venue, would stop him, save for the debatable sound feed which was totally understandable. Kenzo's fans then started storming the venue in droves like never before and in a matter of hours, it was nearly half full.
With this queue, fellow artistes started a scramble for performance backstage. Each one begged the stage manager for his minute of fame on stage. Not even Uganda's most untalented 'singer' Big Eye's silly fighting antics dared freeze the momentum of the stage. Moses Ssali aka Bebe Cool, who must have been wowed by the humongous crowd reminiscing his performance at the late President Neslon Mandela's 46664 charity Wembley stadium in 2003, partially lost his vocal prowess.
The `MK Army` Supremo, Micheal Niwagira aka Toyota was lost for words, itching for an opportunity on stage and wondering why he never crammed any Eddie Kenzo songs to come and market his MK brand with acapella. With Kenzo, later taking on the stage with a medley of back-up chorography dancers complete with acrobats in tow, the man of the night had the audience eating from the palm of his hands.
Not that he prides himself of having the best music. His is a basic rhythmically sound backed by jingle-like lyrics that ignite a listener's ear into singing along. From Karole Kasita, Spice Diana, along his performance, appeared the self-proclaimed Ugandan Music 'doctor' Joseph Mayanja, whose forthcoming show next year dubbed 'Gwanga Mujje' insignias, dotted a T-Shirt that Kenzo briefly displayed. Chemelone, then worked the crowd as he sang and heaped praises on Kenzo for proving his naysayers wrong.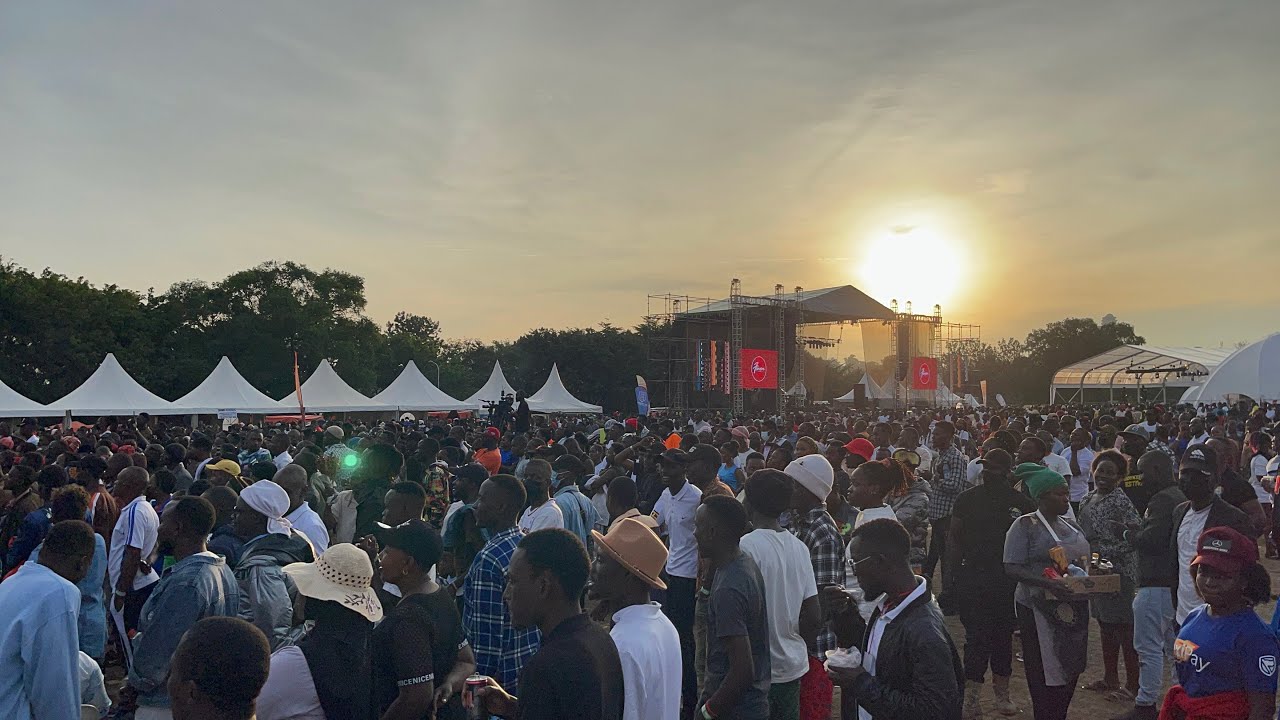 Chameleone actually at times simply wanted to be glued onto Kenzo and he kept on hugging him. However, it was Uganda's Premier Rt. Hon. Robinah Nabanja, well known for craving for music that nearly stole the show. Taking no prisoners with her bevy of security detail, Nabbanja, hovered all around the stage and at times, played a cut and mouse game with Kenzo, before she briefly disappeared at intervals and later reappeared.
She later officially retorted that she had gone to attend the show as a promoter and fan who used to hire Kenzo at her rendezvous in Kakumiro and also dished him 5m shillings before allowing the show to go on later than the stipulated midnight deadline. With his world class performance on a night where odds had been pitted against him, Kenzo will go down in Uganda's history.
This stance, as the first to solely sell-out tickets at Kololo Airstrip and no one will ever know the actual number of crowdsthat attended. But those in the know say that Kololo has a capacity of about 70,000 pax of people. Whereas those trying to identify a legend in making in their own right, then look no further than the person of Edirissa Musuuza aka Eddy Kenzo.
Author Profile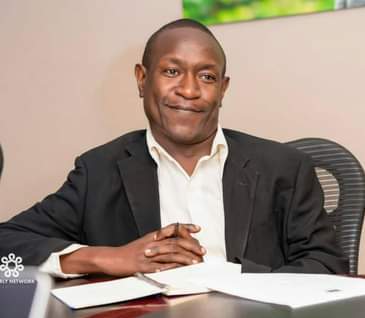 Mr. Jacko David Waluluka is another unique entertainment and general investigative news writer, a field he has diligently covered for over fifteen years. He's also the Chief Administrator at The Investigator. He can easily be reached via [email protected]