Uganda's latest and most trending gospel music supremo Lucas Lubyogo aka Levixone's forthcoming 'Mbeera Genesis' concert, could stamp the return to the local stage, of singers Desire Luzinda and Pastor George Okudi, The Investigator Entertainment Desk reports.
This is after the two singers who are currently based in the United States of America, endorsed and confirmed their performances at the concert in two separate videos. Desire, who left the country a couple of years ago with her only child, has since settled in the States. The once worldly music singer famously known for her song 'Ekitone' has since embraced Jesus as her personal savoir and is now engaged in God's ministry.
Desire has recorded several songs with Levixone that include a banger 'Yoya' that also features singer Ray G. She has been also rumored to be 'dating' the youngish 'Levixone' though they have since trashed the gossip. The one-hit wonder and 2003 Kora award winning gospel artiste, Pastor Okudi of the runaway Wipolo hit song, has also been traversing the globe. But he will be making his come-back on that day if all goes according to plan.

The concert was prior slated to take place at Namboole stadium before the Covid-19 pandemic hit, hence the same suffering a setback after it was cancelled. Again, it was recently called off after its 3rd September 2022 date clashed with a state function. However, the Levixone, who prides himself to be a born of the 'Kosovo' slam in Nsambya, stuck to his guns and rescheduled it to 26th this November 2022.
With just a couple of days to go, the concert proceeds that will benefit his foundation has attracted a multitude of both secular and gospel artistes who include; Jose Chameleon, and Eddie Kenzo among several others. Levixone will be the first local male artiste to hold a concert at the vast Kololo Airstrip in Kampala.
Author Profile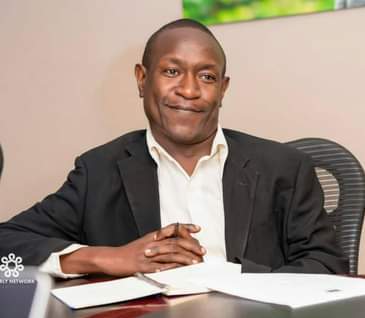 Mr. Jacko David Waluluka is another unique entertainment and general investigative news writer, a field he has diligently covered for over fifteen years. He's also the Chief Administrator at The Investigator. He can easily be reached via [email protected]