Singer Cum property and land fraud prime suspect, Hope Mukasa on Tuesday locked himself up in his house in Lungujja for a record eight hours in a bid to avoid being arrested over fraudulent sell of land, the Investigator authoritatively report.
Mukasa, had prior repeatedly snubbed summons by the police to appear at the station vide Station Diary (SD) Number 89/30/O8/2022 of Mukono Central Police Station on 9th September 2022, over the matter. The police are investigating cases of fraudulent sell of property, forgery and, uttering a false document.
The land under contention is located in Kyagwe, Mpoma in Mukono, and premised in Block 95, Plot 7, and Block 96, Plot 17, belonging to the estate of Dr Edwin Samuel Mugambe Kulubya. It is alleged that Mukasa, who at the time was an overseer and estates manager of the said land, was tasked by Kulubya, to consult the Lands office on the procedure of obtaining a special title after he had misplaced it.

Mukasa and two others at the time tactfully convinced Dr. Kulubya, to avail them with copies of his passport that would be a prerequisite of commencing the process. Unknown to Dr. Kulubya, the trio went ahead and instead obtained titles in their own names, but using his particulars.
They later demarcated Block 05, Plot 7 into 12 plots while Block 96, Plot 17 was cut into 104 plots. The trio then embarked on selling the said plots to various interested parties at between UGX15 – 20M until a concerned relative informed Dr. Kulubya about the anomaly.
Dr Kulubya, then instructed his lawyers of TASKK ADVOCATES, who conducted a forensic search and discovered that indeed, the land had been transferred by the trio. TASSK ADVOCATES, through their Partner Allan Arinaitwe, opened a case against the trio over the matter and were arrested. Whereas they had initially agreed to resolve the matter amicably, it's only Mukasa's co-accused that honored their part of the bargain and are still compensating the complainant.
However, Mukasa, has been adamant to refund the UGX135M that he had promised to pay, thus interesting the police once again, into the subject matter. And on Tuesday, after getting wind of being put on the police ladder, he locked himself up in Lungujja and, his agents started moving about, telling all and sundry how, Mukasa had been kidnapped by yet unknown people.
However, it was not long when people concerned about the rumors, instead cited him at the Lungujja house through a window that was left ajar. By the time we went to press, Mukasa had not yet been arrested and or, appeared at any police station.
Author Profile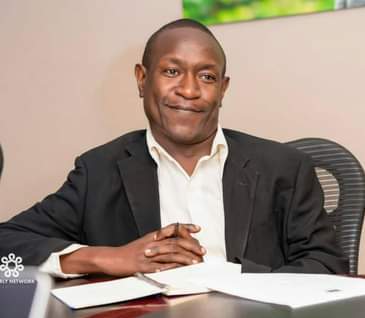 Mr. Jacko David Waluluka is another unique entertainment and general investigative news writer, a field he has diligently covered for over fifteen years. He's also the Chief Administrator at The Investigator. He can easily be reached via [email protected]