By now the name Michael Nuwagira aka Toyota is synonymous with the Muhoozi Kainerugaba aka MK Project. This is a philanthropy group which is aimed at uplifting the livelihood of Ugandan youths through several projects. Whereas many a Ugandan would unknowingly brush the 'MK Project' as a mere political group clone of sorts, its architect and Chairman, Toyota thinks otherwise, The Investigator reports.
An insider tells us that the MK Project is simply, a first-rate action orchestrated by the group, to lure the youth fraternity back into the NRMO Party. "Before we started this campaign a few months ago, it was alien for youths in Kampala and other urban areas to don yellow T-Shirts that are affiliated to the NRMO Party" said one of its principals.
And indeed, with the various sports activations that they have held across the country, there is significant visibility of change of the 'yellow' mindset. Though Toyota is at times tactfully embedded in his favorite white color, the message that is being relayed at some of these gatherings continues to focus on how to financially empower the youth.

Toyota, through the MK Project, is donating items like Boda-Bodas, to selected stages across the country, and promoting sports with monetary rewards through organizing tournaments in different disciplines. He has not spared prayers places with the latest being Pastor Aloysius Bugingo's House of Prayer at Canaan Land, where he donated both money and an assortment of items including thousands of plastic chairs.
However, we now have it on good authority that the intended positive and good deeds aimed at uplifting the youth, are secretly being abused by Toyota's so-called 'close knit' associates who have instead turned him into a cash cow of sorts. It is now a known secret within this camp that whereas Toyota means well, there is a scramble for who dips their finger into his pie and that one to do so, they must first get a blessing from his inner circle at a fee or percentage.
Could this be the beginning of the fall of the MK Project just like the others before it? Is it following the likes of Yellow Brigade and the Brian White Foundation? Or that this will act as a soothing soul-searching episode for Toyota on who-is-who and who is for the good of the project and not their selfish self? Watch this space…
Author Profile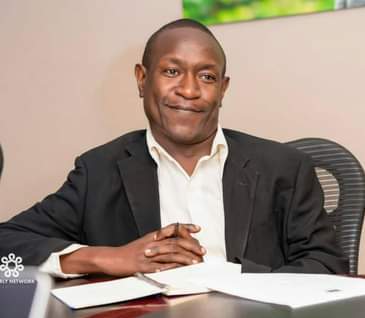 Mr. Jacko David Waluluka is another unique entertainment and general investigative news writer, a field he has diligently covered for over fifteen years. He's also the Chief Administrator at The Investigator. He can easily be reached via [email protected]