Tororo Woman Member of Parliament, Sarah Opendi, has become self-appointed moral and social life ambassador, in the process taking it to a scary and lethal levels. The front bench excommunicated Minister, whose services were terminated by President Yoweri Museveni for dismal results at the mineral development sector, is at it again.
She is continuously trying to use her parliamentary seat to stifle an industry that is sluggishly trying to recover from the two years of lockdown, due to the Covid-19 pandemic. Opendi initiated her quest into meddling in the affairs of the Ministry of Gender, Labor and Social development, plus that of Ethics and Integrity by, first, trying to lobby government through Parliament, to ban entertainment gurus from performing in schools over a flimsy excuse of appearing skimpily dressed for performances at such institutions.
The kitenge-trademark MP, would have had a field day, if sections of leaders of the industry in Uganda like the Uganda Musicians Association (UMA) through its President Cinderella Sanyu aka Cindy, Uganda Cultural Forum boss Daniel Kazibwe and some of her fellow legislators hadn't gone on the defensive and averted her wish.

Any upright thinking person, even with limited commonsense, would firstly, have engaged such associations or the line ministry to at least roll out new guidelines for members of the entertainment industry to follow, when scheduled to perform at schools. Fast forward, when Africa's biggest crossover music festival, Nyege-Nyege, that draws thousands of tourists to Busoga region, and Uganda at large, was being organized last September, Opendi unsuccessfully jumped out of her skin against it.
She accosted her fellow legislators, including the Rt. Hon Speaker of Parliament Hon. Anitah Annet Among Magogo, into issuing a statement that the event had henceforth, been banned and would not take place. One would initially not blame Parliament for having taken an unpopular wild goose chase stand, owing to the well calculated narrative of it being an LGBT event bent on luring the youths into Homosexuality that is both morally and legally an abomination in Uganda.
No one in their right mind would have let millions of dollars from flowing into the country's economy by the three day fully booked-in tourists who would also, in turn spend more by exploring other sites, on the locally grown food stuffs and sounds of the beautiful Pearl of Africa.
It only took Busoga's Iron lady, the 1st Deputy Prime Minister and Minister of East African Community Affairs cum Kamuli Woman Member of Parliament, Rt. Hon. Rebecca Alitwala Kadaga, to swear that the event would take place and that no one would dare stop it lest they first jump over her dead body. It also had to take the involvement of the Prime Minister, Rt. Hon. Robinah Nabanja aka Majegere, who rubbished Opendi and Parliament`s ban and later, quashed it under threats from the Speaker that it would cause tension betweenPparliament and the Executive.
The seemingly determined Opendi, has now turned her guns into trying to introducing the Alcohol Control Bill. This seeks to regulate drinking and also to repel the current legislation that includes, the liquor Act, the Portable Spirit Act and the Enguli (Manufacturing and licensing) Act, all enacted in the 1960's of which she has been given leave.
Opendi, married to Bukonjo West MP Godfrey Atkins Katushabe, seems to have a distaste of anything that is associated or directly involved with social and entertainment life. One would be quick to ask themselves a couple of pertinent questions whether the former Minister is trying to catch the eye of the President for reappointment in the Ethics and Integrity Ministry.
One should also note that an insecure woman Opendi poses to be, yet with an outgoing hubby, she will try using all tribes of feminine prowess, to cripple her husband`s ability to frequent such places, by telling all sorts of calculated falsehoods about the rendezvous he is accustomed to.
Could it also be a case of Opendi having a personal past experience of losing either a relative or something passionate to alcohol-related matters? Or that she has at one time, or another been down-trodden by a musician or entertainer. If she gets her wish and she is successful in her quest to suffocate the already limping alcohol beverages sector, thousands of youths are bound to lose jobs while the government will in turn, lose billions of shillings in taxes.
Author Profile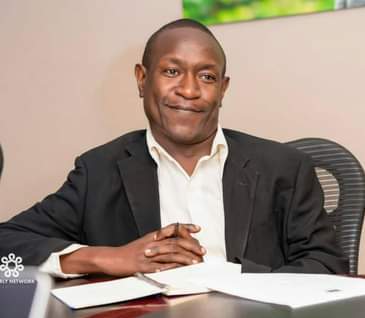 Mr. Jacko David Waluluka is another unique entertainment and general investigative news writer, a field he has diligently covered for over fifteen years. He's also the Chief Administrator at The Investigator. He can easily be reached via [email protected]