Local NBS TV presenter and Events Mcee Edwin Katamba aka MC Kats, the first Ugandan Youth Celebrity in recent times to announce that he is living positively, has decried the frustration minted on organizations that champion AIDS prevention when it comes to funding such related projects.
Featuring on Dembe FM`s `Talk n Talk` Show last Saturday, Mc Kats, also CEO Mc Kats Foundation revealed that contrary to public perception that his organization receives funding from the various senior NGOs that had partnered with him, the ugly truth is that none of them has met its part of the bargain, three years down the road.
Mc Kats Foundation is tasked with sensitizing the public and empowering those living with HIV/AIDS, in a fight to stop its spread. "These so-called NGOs are just there to floss about using your status and brand but at the end of the day, they use you for their selfish financial gains and hit the road," said Kats.

The hard-hitting celebrity went on that even the "so-called Ministry of Health" technocrats are not any different. "I am done with doing charity awareness work on behalf of such people, yet it costs millions to set off a single project" added MC Kats. It should be noted that since his public declaration in 2020 about his positive living status, Kats has been associated with Uganda Network on Law, Ethics and HIV/AIDS (UGANET), United Nations Development Programme (UNDP), The AIDS Support Organization (TASO), The Global Fund to Fight AIDS, and, Tuberculosis and Malaria Open Social Initiative for Eastern Africa (OSIEA).
The icebreaker was his just concluded 'The U Can Concert' which was initially an eight-week University tour across Uganda's biggest Universities, creating awareness on HIV alongside other celebrities. The drive was projected at HIV Testing, Blood Donation, HIV Counseling, Vendor stalls, Artist Performances, Student Rap Battles, and Celeb Competitions. MC Kats was irked by the said organizations shunning the funding of this pivotal tour, a development that riled him into throwing in the towel.
Author Profile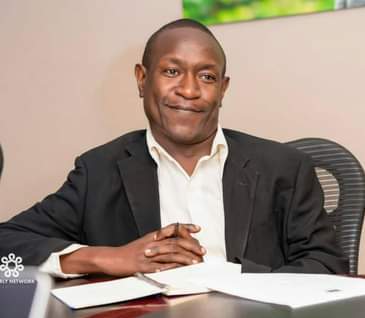 Mr. Jacko David Waluluka is another unique entertainment and general investigative news writer, a field he has diligently covered for over fifteen years. He's also the Chief Administrator at The Investigator. He can easily be reached via [email protected]