Once Suave singer Fred Hope Mukasa has been sent to Luzira prisons over charges of jumping a Police bond obtained over an earlier criminal tress pass and malicious damage to property, The Investigator reports.
Mukasa, who has for the past few weeks been detained thrice, twice at old Kampala and one at Mengo court cells, appeared in court on Tuesday to answer to the charges. He was prior arrested on Monday over jumping a Police bond. But he was released following the interference of his earth while bosom friends who include a top Buganda Royal Handler (names withheld), businessman Patrick Katto and a security personnel, one Bob, who is stationed at the Central Police Station in Kampala.
The singer was consequently released after the trio and others managed to secure his freedom. This, after the file had been called to CID headquarters in Kibuli. Upon Hope's reporting for the extension of his bond on Tuesday, he was shocked to the marrow, when he was told that his file had been sanctioned and he was due to appear at the Mengo Magistrate`s court.

The downtrodden, shaken veteran singer was later arraigned before the presiding magistrate to answer the charges under review. Efforts by the helping trio to secure his bail were futile after prosecution prayed that it be stayed following his absconding from Police bond and his flight mode ability. The presiding magistrate deferred his bail application hearing to Friday 27th January 2023.
Hope has been facing a trail blazer of law issues with ice crux break being his divorce with the now Ex-wife Sheena Nakimuli Mukasa. He would later get evicted from a house in Mengo where, his squeeze Fiona Walusimbi and their three Children resided. The same belongs to his cousin, Dr. Edwin Kulubya Mugambe.
The singer is also battling another case over the illegal sell of a parcel of land in Mukono, also belonging to the same cousin. His once cherished celebrity status emanated from his earlier Sojourn in Sweden. Here, him and other Ugandan musicians like Sammy Kasule and Philly Bongole Lutayaa sought refuge and solace in music through Savanna Band that they formed.
He would later win the Buganda Kingdom favor after the release of some of his songs like Ensonga Ssemasonga, and Nkowoola among others. By the time we went to press, Hope's status quo had not changed amidst last minute efforts by his confidants to secure his freedom.
Author Profile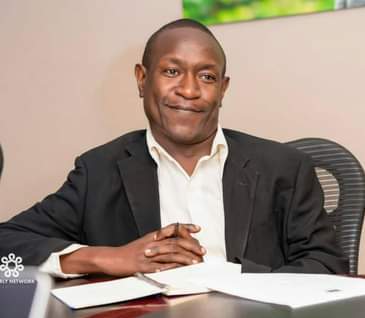 Mr. Jacko David Waluluka is another unique entertainment and general investigative news writer, a field he has diligently covered for over fifteen years. He's also the Chief Administrator at The Investigator. He can easily be reached via [email protected]