This is my humble advice to brother and friend Frank Gashumba. It is no longer news that the fiery motor-mouthed inspirational speaker, Sisimuka Uganda architect and MK Project media guru, Frank Gashumba and his once cherished daughter Sheila Gashumba are at logger heads, slated for a journey that any sane parent would dread to embark on.
In the recently released blockbuster audio, Frank exhibits tales of a heartbroken and child-dejected father, with nowhere to turn in a quest to reclaim his daughter from the adult independent woman she is today, to the humble, obedient baby girl of yesterday. Frank labors to explain to detail how, Sheila has matured into a 'rouge' and is now ungovernable.
What he fails to understand is that Sheila, who is now an adult closing in on her 25th birthday, cannot be put at ransom and has no obligation to live her life the way her father wants her to, and owes him nothing. Having had the privilege of being in the circles of Frank years ago, while we were planning the Aisha Nabukeera fundraising show at La`bonita, I discovered that he had a synchronized plan on how he wanted his daughter to turn out.

Gashumba was always on cue to take into consideration any matter that concerned his daughter. The drops and picks to and from then Spear House-stationed WBS TV along Jinja Road, or when she first started working at her former place at the Serena-premised NTV, are still vivid. At that time, Frank would beat the clock and personally pick up the young girl.
Sheila the daughter, always obeyed whatever was dictated by her father, even the ice-cream, or food that he always purchased at eateries like the then Nando's, Café Pap or Domino's Pizza. That was then, before she graduated into a teenager. The diligent father, coupled with his shrewd street-mentality, just like he had maneuvered to place her at WBS TV, was also prominent in her acquiring accreditation to cover the CHOGM meeting that was held in Uganda in November 2007. This stance, not because she was the smartest but just that dad had the right connections at the time.
The cracks in the once close-knit family started showing about 8 years ago, when Sheila was fully introduced to Kampala night life, thanks to her job hazards and deployment. During these night-crawling shifts, Frank would set base at these rendezvous but couldn't hold forte all night-long as his own manly cravings set in. It is during this time that she was ushered into the other side of life that Frank detested and never thought that his daughter would engage in. Sheila, slowly but surely begun doing 'bad manners' with her 'gangos' some of whom, were known for dealing in both drugs and top-notch underground alcohol brands like the vintage Cîroc of those days.
She tactfully now embraced frequenting house parties in the company of the same gang whilst she duped her innocent father that she was officially pursuing work-related business. One of our fallouts with Frank, was when I mentioned his daughter among the group when we were discussing about the abuse and availability of drugs at Kampala night spots, some of which she frequented at the time.
During another meeting at his office at Kinyara building in industrial area, I tasked Frank on whether he was an ardent social media follower! This was in a bid to show him a link of his daughter at one of those parties. To this, he responded in Luganda thus; "Ssiri Nte gye batambuza," literally meaning; `I am not a cow to be led`… But how the World moves so fast! Frank years later embraced social media and has become a force to reckon with what he calls the one-man army.
This same social media exposed his daughter to all manner of lifestyles and indeed, is now one of her biggest sources of income. This is the income among others like the TV remuneration, MC, and bar-hosting gigs that Frank wants an almost 25-year-old woman to declare to him as though he is an 'IGG' of sorts. Frank must understand that the children we raise, in most cases, are not the eventual human beings we wanted them to turn out.
Maturity and Reality is serious business! For when it knocks, its unstoppable. Frank, is not alone and many of us are in the same boat but unfortunately, such is life. let mature people live their life the way they deem fit. Whether Sheila is dating a broke enough mafia, smoking crack, tattooing her body, whether she wants to come back home or not, or sleeping in couches at hangouts, no matter how painful to the dad, it is entirely her business.
My friend Frank should take heart, and let the woman in Sheila to be. He can only say so much and wish that the next time he sees her, she is safe and sound. Life has taught some of us that no amount of defense of the ills of our once cherished children will help, for their adulthood is their business. I come in good spirit Frank and, hereby, rest my case.
Author Profile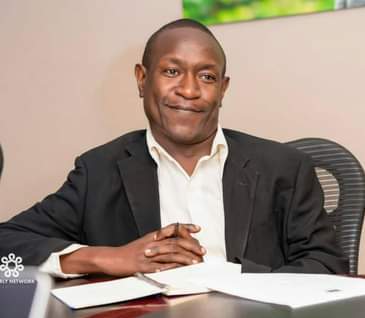 Mr. Jacko David Waluluka is another unique entertainment and general investigative news writer, a field he has diligently covered for over fifteen years. He's also the Chief Administrator at The Investigator. He can easily be reached via [email protected]