The recent declaration by the Uganda Revenue Authority to the effect that henceforth, those trading in, and performing in the Uganda entertainment sector will be required to pay a withholding tax for any performance or event organized, has sent ripples into the already struggling sector.
Yet, it has always been the standard business prerogative, for one in such a business to register and obtain a Tax Identification Number (TIN). A TIN is issued by URA to every taxpayer in accordance with section 135 (1) of the ITA and section 50 (1) of the VAT Act. Everyone who is employed or involved in any type of income producing activity, where income tax, VAT or other taxes are due must have a TIN.
Whereas it is prudent to have a TIN, if one is to transact any business with government in this day and age, many in this sector have always argued that this is a ploy for bodies like URA to identify, track and trace for the same reasons as the now finger-biting withholding Tax. Truth be told, 90% of the major players in the Uganda entertainment sector, be it Musicians, Promoters etc, live no better than an ordinary 'poverty-stricken` citizen off a meagre, or little salary.

Behind these people`s façade of the fancy rides, beautiful rental homes, apparel uniqueness, is the never-ending call from the 'Money Lenders' in a bid to recover loans incurred in a quest to keep up appearances.One of the most notable ones is the 2020 saga where, singer Jose Chameleon's car was impounded for tax evasion amounting to over UGX200M.
The 2016 model white Toyota Land Cruiser V8 was gifted to the singer by a wealthy South Sudanese woman known as Achai Wiir, after the former sung a song about her in 2018. Jose Chameleon started cruising around town with the numberless vehicle until it was involved in a terrible accident in Busia. He abandoned it for almost six months until it made its way back in the city for his mayoral campaigns, only to be impounded by the tax collector.
Caged Charles Olimi aka Sipapa, of the then Sipapa Entertainment, also had one of the largest caches of impounded rides at the Nakawa URA yard due to registration and other Tax obligation deficiencies. Singer Moses Ssali aka Bebe Cool is no exception, for during his 'braggat' days, he boasted of owning several villas and apartments yet he lived in a rented abode in Ntinda off Kiwatule-Naalya road. That was then, anyway.
Before venturing into politics, Robert Kyagulanyi aka Bobi Wine also lived a fallacy by claiming that he was the supreme of Dream Studios and all the assets it claimed in Kamokya, whereas the bonafide persons were elder brothers Eddie Yawe and Chairman Nyanzi. Most recently, artistes like Gereson Wabuyi aka Gravity Omutujju, claimed that he had amassed over UGX700M out of his cricket oval shows, only for URA to come knocking, yet with the chief organizer himself, bwana Gravity missing in action.
Many an entertainment player sadly have any normalcy to a perfect life. From bound borrowed cars, to boutique 'endorsement' deals where one has to wear-on-set or stage and return, is the norm. Not forgetting the so-called bar-hoping 'splashes' where they leave millions of unpaid bills and thus, have to swap it with a performance or better still, on air mentions for those in the entertainment beat.
This among others, is the sole reason why the URA which is always on the loop of finding out ways of collecting revenue on behalf of government, decided to reignite the 6% withholding tax charge on the industry players. The URA belief is that Entertainers earn and yet have been out of the tax bracket. They also live a certain lifestyle that suggests they are among the best earners in this country.
Notwithstanding, that Withholding tax is about what you withhold from the total amount. URA has directed all individuals earning from entertainment activities, to get a Tax Identification Number (TIN) and failure to comply could result in fines and imprisonment. Some of these individuals include; artists, performers, authors, producers, promoters, event managers, recreational space owners, bar owners and hotel owners.
The media has been awash of cars 'owned' by artists being attached by the URA over unpaid taxes or questionable registration details. And hey! Most of the other 'millionaire' living top brass have been forced into seeking greener pastures overseas as the loan sharks closed in on them. However, the icing on the cake was during the COVID-19 clump on the entertainment industry that unmasked the double life that artists live, thanks to the begging missions that they carried out in a quest of a bail out from people like Gen. Caleb Akandwanaho aka Salim Saleh and his Operation Wealth Creation.
What the law says
The VAT Amendment Act of 2019 reintroduced VAT withholding but at a reduced rate, i.e., 18% of the taxable value to 6% of the taxable value. Whereas the law took effect at the time, no list was gazetted by the Minister to identify who would be the designated agents.
A designated withholding agent for VAT purposes is required to withhold and remit 6% of the taxable value on making payment for taxable supplies. The 6% VAT withheld shall be recognized as a payment in the subsequent VAT return of the taxpayer from which the tax is withheld. The only sane way for any artist to live comfortably while working in this sector, is to either pay the Taxman what is due to them or be fined, penalized and still pay the Taxman or at worst, face imprisonment.
Author Profile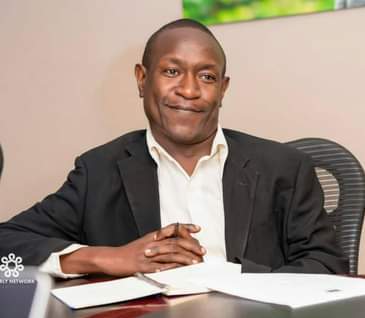 Mr. Jacko David Waluluka is another unique entertainment and general investigative news writer, a field he has diligently covered for over fifteen years. He's also the Chief Administrator at The Investigator. He can easily be reached via [email protected]