There is a storm brewing in a teacup behind the scenes, between Singer Jose Chameleon and his trusted handlers over the management style of Biggie Events, the official promoter of his forthcoming show dubbed 'Gwanga Mujje' slated for next month at the Cricket Oval, Lugogo, The Investigator reports.
With less than a month to the show, we have learned that Biggie Events has still failed to come up with a consolidated and conclusive promotional strategy that is expected of a show of its magnitude. Indeed, Chameleon, who is a one-man army when it comes to planning and executing his shows, was forced to fly back from his sojourn in the United States of America last weekend, to sort out this anomaly.
Though he has since put Biggie Events at ransom to deliver on the overheads prior to the show, it is said that the results have been sluggish, thus infuriating the temperamental singer. One of the most disturbing concerns emanate from the issues as regards the conclusion of the artiste's performance fess, Zeroing on the Sound providers, stage/Graphics, media and the artiste's pre-event rehearsals. Our pry in the team informed us that Chameleon has sworn to leave no stone unturned and will at all costs labor to make the 'Gwanga Mujje' concert a memorable experience and an epitome of his musical career.

Undisputedly Uganda's best singing and live performing single artiste with nothing else to prove behind the microphone and on stage, Chameleon may stomach anything else but not his resolve to thrill his fans without a glitch. It is in this regard that the singer has tasked the new show biz entrants Biggie Events to up their game on his terms.
Author Profile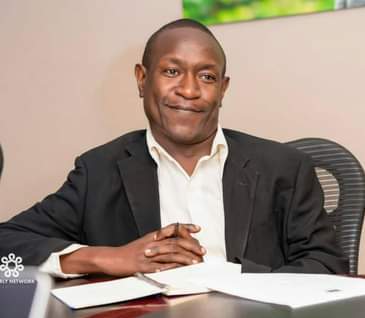 Mr. Jacko David Waluluka is another unique entertainment and general investigative news writer, a field he has diligently covered for over fifteen years. He's also the Chief Administrator at The Investigator. He can easily be reached via [email protected]