Uganda's most celebrated raw talent manager, Jeff Kiwanuka aka Jeff Kiiwa of the Team No Sleep Brand, could be the least worried about his falling out with singer Deus Ndugwa aka Grenade Official, one of his hitherto latest signings.
With the absence of legitimate and professional local promoters and or managers, Jeff Kiwanuka's profile is second to none. This is after having steered the careers of singers like Joseph Mayanja aka Jose Chameleon, Radio and Weasel, the immensely talented Sheebah Karungi, Kabako and until recently, Rahma Pinky and Grenade Official. Jeff Kiiwa has in the last few years stood out from the opportunistic crowd of so-called Ugandan managers, with tangible results whenever he has decided to take that 'signing' to studio.
He is singularly credited as one of the local managers that has the biggest number of start-ups hit songs for his projects and the list is endless. When the Good-Lyfe crew parted ways with him, many in the industry had thought that his TNS was headed for doom. However, the nuclear tactful talent steward unleashed the likes of Sheebah with whom he broke several records, thus silencing his critics.

When he crafted his latest team of Rahma Pinky and Grenade Official, whose talents were wanting, he reignited their hit prowess. Grenade, who had since been written off, came out with run-away hit songs like Babandana whilst Pinky rode on their 'Picha' collabo. Those in the know, will agree that Jeff Kiiwa with his history, doesn't ride on the fame of his projects and that it's rather the artistes that ride on his professionalism and guidance.
Therefore, if an artiste chooses to part ways with his brand, it is the artiste that is out to lose. One needn't look any further than Sheebah Karungi's career ever since she left TNS. Jeff Kiiwa is here to stay and will always nature a new talent when he chooses to, for him alone, is gifted to turn whatever he spots into a music force to reckon with.
Author Profile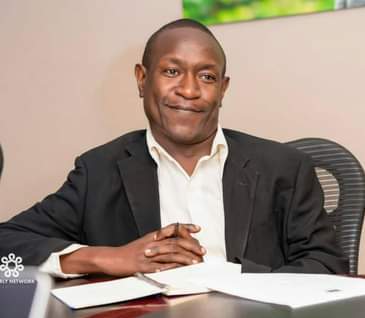 Mr. Jacko David Waluluka is another unique entertainment and general investigative news writer, a field he has diligently covered for over fifteen years. He's also the Chief Administrator at The Investigator. He can easily be reached via [email protected]