The Uganda Music industry is bound to further be critically suffocated after the National Promoters Association (NPA), through its spox Halima Namakula, announced on Monday that one will require a permit from them to stage or hold an event in Uganda.
Halima, who in her own right is a musician, event organizer and overseer, shamelessly stated that NPA effective Monday, 13th March 2023 will require all promoters organizing events in the country, to first acquire a letter of clearance from them, in order to transact any business. Though NPA claims to be committed to ensuring promoters comply with the new guidelines irrespective of the association they are affiliated to, it is a move that is bound to have negative repercussions having been rushed into for a fact that there are already countless events that are slated to be staged.
NPA, in this same respect seems to have ignored earlier set conditions to hold an event which include; Police permission to provide security at a venue, as well as carry out sweeps using bomb detectors at the Police K9 unit. KCCA clearance letter requires the organizer to present a formal letter requesting to hold the event, security arrangement, and notification from the police by attaching a police letter, clearance from venue owners, First Aid facilities including an ambulance/ fire control strategy and human traffic flow and control.

NEMA; toilets with clear demarcation of male and female, waste management, noise management kept at 60 decibels, while URA later comes in to collect its legally mandated 18% in charges after the concert. All the above that come with financial implications on top of the venue hire fees, have always been an uphill venture for the organizers. Whereas we are yet to ascertain how the NPA will be issuing these licenses, it is also not yet known how much one will require to pay for the same.
That all notwithstanding, it should be further noted that there will also be a conflict of interest since the same NPA committee members are in their own right competitors who at times pit for the same venues and dates. This new development comes just months after another member of NPA Andrew Mukasa aka Bajjo, the proprietor of Bajjo Events, came out with a controversial list with purported claims that according to research conducted by promoters in Uganda from the lockdown, they deemed it necessary to reverse the price of artistes if they are to stay in business. NPA thus dictated rates at which they hire artistes a development that caused uproar in the industry.
Author Profile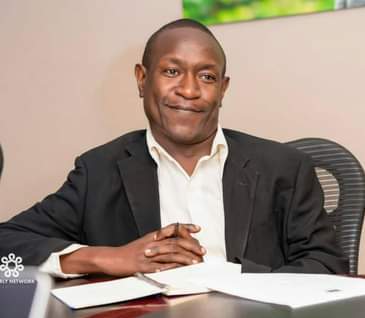 Mr. Jacko David Waluluka is another unique entertainment and general investigative news writer, a field he has diligently covered for over fifteen years. He's also the Chief Administrator at The Investigator. He can easily be reached via [email protected]