A section of so-called die-hard National Unity Platform supporters have ignorantly resolved to boycott any future event or concert affiliated to Hajara Namukwaya aka Spice Diana. These fanatical supporters accuse the 'Baligeya Nkoona' (Behind my back, they will backbite me) crooner for having accepted to perform at the MK 'Border Opening' thanks giving fete dubbed 'Rukundo Egumeho' slated to take place on 19th April 2023, in Kabale.
This group claims that Spice Diana's association with Barbra Itungo aka Barbie and her Husband, Robert Kyagulanyi aka Bobi Wine, cements their relationship as solid thus deeming her as their political ardent supporter. Whereas some of the above might be true, this cluster forgets that the Spice Diana brand lives and thrives off commercial entertainment where any business is good business.
It should also be noted that the current most lucrative business association in the local entertainment industry, is through doing business with the MK ensemble whose chairman, Toyota is a selective entertainment philanthropist. With the MK synchronized activations that are currently taking place all over the country, Spice Diana's association with the brand makes astute business sense.

Insiders tell us that on a good day out with the outfit, an entertainer in the Spice Diana Caliber will walk away with a cool 15m for a single performance upcountry. Show us one NUP event organizer who can even pay quarter the sum in Uganda, then we book my next flight to hell. Spice Diana had indeed been transacting entertainment business with other people who are affiliated to the current government, or NRMO and it never created this unnecessary hullabaloo.
This 'deal' could be harboring some back fire sentiments only because Barbie Kyagulanyi made an appearance at the singer`s last concert at Lugogo Cricket Oval. However, one would still wonder if this made any monetary impact on her bank balance. The assertion that her 'solid' relationship with Barbie will be 'watered' by this development is ignorable hogwash. The Spice Diana brand should be left alone to do business with whoever it pleases, after all, there is no assurance that she has been living off the support of those overzealous NUP supporters since she began her career.
Author Profile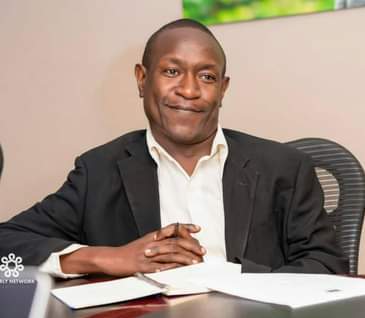 Mr. Jacko David Waluluka is another unique entertainment and general investigative news writer, a field he has diligently covered for over fifteen years. He's also the Chief Administrator at The Investigator. He can easily be reached via [email protected]