The local glitz and glamor storm are brewing in a tea cup over the golden Buzzer 'triumph' at the Britain Got Talent. This, at the current season by the 'Triplets' Ghetto Kids in the recent past, is simply a success needle in a haystack, The Investigator writes.
The social media frenzy over this historical fete by Judge Bruno Tonioli, the Italian choreographer, who replaced David Walliams on the show, was a first for a reality TV talent show. This development did not only shock the live television audience but also his fellow judges, including the brain behind the show, Simon Cowell.
Bruno, most probably taken away by the choreography of the young kids, was swayed to an extent that he wiggled and danced away throughout the five-minute performance, like a demon possessed feeding out of the psalms of the Ghetto Kids. Though the golden buzzer is pressed by a judge or host when they decide, they want a particular audition to go straight through to the live shows, isn't an automatic guarantee to winning the grand prize.

The Ghetto Kids at the moment only have bragging rights to this fete which, if used to their advantage, will propel the group and its initiator Daudi Kavuma, into accessing funding which is much-needed to enhance their livelihood. However, as regards enhancing the talent of the outfit as a whole through BGT appearance, is positively debatable.
It should also be noted that the Ghetto kids indeed, not only sold their brand but Uganda as a whole during their initial appearance though they are not the first as the singing duo, Ezekiel and Esther Mutesasira have in the past, equally done the same. The only detriment to these kinds of success is that the government of Uganda, through bodies like Uganda Tourism board, seldom take advantage of their humongous mileage and its returns. One can only hope that the 'Golden Buzzer' trance will be a beneficial card to the Ghetto kids, local talent and Uganda as a whole.
Author Profile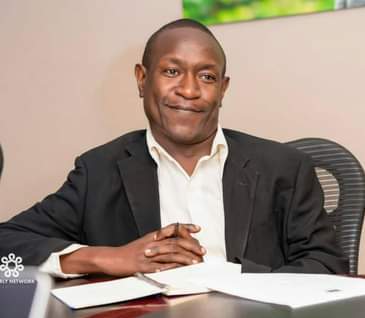 Mr. Jacko David Waluluka is another unique entertainment and general investigative news writer, a field he has diligently covered for over fifteen years. He's also the Chief Administrator at The Investigator. He can easily be reached via [email protected]