Singer Pius Mayanja aka Pallaso, the original lizard`s recent uncouth assault of Patrick Mulwana aka Alien Skin of the 'Sitya Danger' song gives credence to the old English adage that all habits die hard. The incident earlier this week at the 'Drum and Beats' Studios in Kampala was captured on video as Pallaso, seemingly in 'street fight mode' and certainly under the influence after mumbling a few words, unleashed a mother of all slaps on the hapless new 'badman' in the Ugandan ghetto music fraternity.
Though known for his wild side, Alien Skin, a no stranger to such heated moments, was later captured atop a police patrol pick-up but later, tactfully 'secure' his freedom from 'arrest' by jumping off the truck. One would wonder why Alien Skin, the guy who had earlier been assaulted, was the one being given a 'ride' by the Police!
However, many would claim that he might have been a trespasser. This is because Pallaso had prior booked the venue for his forthcoming 'Love Fest' concert rehearsals. Though some sections of the entertainment media fraternity have fast forward labelled the incident as a stunt, the ensuing statements from both singers after the event tells otherwise.

Pallaso, on his official social media pages penned an apology as thus; "Hello my dear fans. I am sorry I lost my temper last night. So many events transpired off record and I've been under a lot of pressure at work, but that's no excuse for my behavior. I love you and will try harder not to mishandle my frustrations next time. I am very sad and I am truly, truly sorry, I wasn't able to handle the situation both differently and better. For my brother Alien Skin, I am also genuinely sorry. Darkness can't take out darkness only light and I should know better. I take the full blame. I am sorry."
On the other side, Alien Skin rushed to the same with audios indicating that he had tactfully withdrawn from the fracas in a calculated mafia mode since his troops, `the dogs had been outnumbered by Pallaso's army. He has since promised to retaliate on a better rainy day and also hit studio in a quest to out a song to perfectly describe the incident the way he knows best.
However, those that have been in the Uganda entertainment industry long enough will attest to the fact that Pallaso, at the time of his music rookie days while on Wilson Road, where his brother Humphrey Mayanja had a phone/Music shop, and his sojourns at the then hot DV8 bar and restaurant, was always involved in very dangerous fist fights with fellow upcoming singers.
These fights would originate from simple issues like sharing a cigarette, glass of potent gin, the last butt of a 'weed' joint and, yes, women. Lizard would later disappear into the United States of America under the auspices of his elder brother Humphrey, in a quest to chase the American dream. While there, he discarded his music dream and embarked on street dealings in America which would later lead and land him into trouble with the law. He was sent to prison, where he spent a couple of years until he was unceremoniously sent packing back to the dusty and potholed streets of Kampala, Uganda.
It is then that he resurrected his music career under his new official name Pallaso, and had actually managed to stay sane. However, in 2020, while on a video shooting mission in South Africa, he got involved in a tiff with some local urchins. But he later came out at a video shoot at Turfontain School in Johannesburg, where he had been attacked due to the xenophobic tensions Kwa Zulu Natal and Limpopo at that time.
That incident was cushioned by the later emergency of the COVID-19 pandemic the same period in which Pallaso single handedly ruled the airwaves for close to two years, with hits like 'Malamu', 'Gwenze', and 'Bega' among several others. The singer then begun to plan for his first official concert slated for 9th June at the Lugogo Cricket Oval. However, Pallaso, at a time when he needed his person to be sober and ready for his big day, he`s chosen to 'drug' himself into his old person.
The man, who in the recent past had been known to enjoy his club beer, seems to have re-embraced his 'vibe' smocking habits that are letting his emotions loose. While at the same time hoping against all hope that this was not a 'stunt' gone wrong, but a silly attack on new kid on the block Alien Skin, a carefree lifestyle artiste having a rather old-school choice of fashion and cars, his love for violence marred the start of his new career.
Author Profile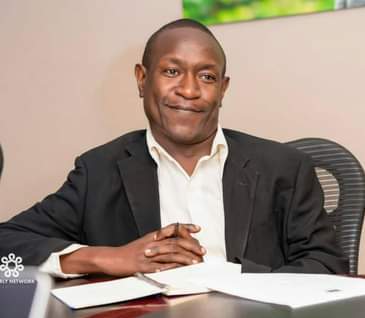 Mr. Jacko David Waluluka is another unique entertainment and general investigative news writer, a field he has diligently covered for over fifteen years. He's also the Chief Administrator at The Investigator. He can easily be reached via [email protected]