Former Member of Parliament for Aruu County, ex Secretary for FDC Youth wing-turned lawyer, Samuel Odonga Otto has been declared a fugitive by the Uganda Police. This is after the Territorial Police in Aswa Region and Pader district, put up a coordinated serious manhunt for him and a group of vigilantes.
These, were allegedly captured on video on April 3rd 2023, wielding pangas and sticks and viciously beating three victims, who had gone to buy charcoal in one of the homesteads in Laorogali village, Atanga sub-county, in Pader district. According to the police, some of these victims include; Ssemanda Charles, Wagwana Yusuf and Takafa Erisata.
The trio had loaded 12 bags of charcoal on their Fuso truck registration number UBA 600B. The vigilante group is said to have assaulted the victims using sticks and pangas, and allegedly robbed them of cash worth UGX1,097,700. It is further claimed that the same group vandalized the said Fuso truck and also stole two motor vehicle batteries, a motor vehicle radio, woofer, vehicle key and tarpaulin.

The attackers further damaged the wind screen, fuel tank and tyres of the truck. The victims were later released and reported the matter at Atanga police station. A serious manhunt for the Hon. Odonga Otto and all those who participated in the torture by caning and beating, has been instituted.
The same group had earlier, reportedly attacked a one Olara Charles Okello, after he was found buying firewood while in his motor vehicle registration number UAP 516D, along Lapul-Atanga road in Atanga sub-county. The attackers reportedly robbed their victims` phones and other belongings and the matter was reported at Pajule police station.
However, Hon Odonga Otto and his vigilantes claim that they are an advocacy group that is enforcing a ban on commercial logging trade in Acholi Sub-region. But the police states that its level of physical interaction is not only reckless and dangerous, but can lead to hate crimes in society. Police has further warned the public that torture, through the use of corporal punishments or any other form of physical assault, are punishable by law.
Police urged the former law maker to avoid taking the law in his hands and misleading other members of the public, into acts of lawlessness and impunity. A Joint Security team is now pursuing all incidents of torture in the area and have vowed to ensure that all perpetrators responsible are identified and charged before court.
Author Profile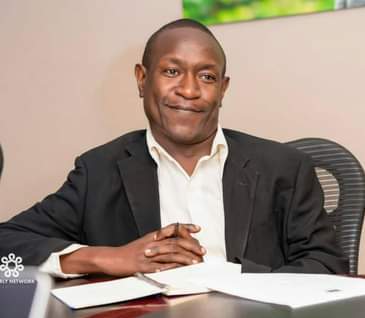 Mr. Jacko David Waluluka is another unique entertainment and general investigative news writer, a field he has diligently covered for over fifteen years. He's also the Chief Administrator at The Investigator. He can easily be reached via [email protected]