The reigning Uganda Musicians Association President Cinderella Sanyu aka King Cindy, has trashed media reports that her outfit has joined, or planning to join the new Uganda National Musicians Federation, headed by Ediriisa Musuuza aka Eddy Kenzo, The Investigator reports.
Whereas she asserts that going into federations is the right avenue for the entertainment industry to flourish, she faults its intentions of not engaging or including the other 9 cluster associations that are embedded in the copyright law axis. Cindy also questions the intention of the Federation bosses, by going around claiming that her group had joined them.
The UMA president also states that the rushed formation of the federation was highly questionable and suspicious. Though she offers a silver lining on going to bed with the Federation, she seems to have reservations of its current leadership which surprisingly, also has riddled her association.

This same sentiment was shared by Emmanuel Mulondo aka Emma Carlos, who is affiliated to the top management of the Uganda National Cultural Forum headed by Dan Kazibwe aka Ragga Dee. This was when he spoke to this writer in a telephone interview earlier this week. "The Federation idea is good and can foster the industry goals for better. However, there will be a leadership concern when the other 9 Associations joined," he said.
He added that the new Federation was yet to be recognized as such by its Central Government mother ministry of Gender, Labor and Social Welfare which still deems it as a ragtag outfit. Most artistes were taken aback weeks ago when it dawned on them that Eddy Kenzo had been elected by a select group of artistes to take over the UNMF leadership.
Kenzo`s selection came after a couple of meetings sessions at Alur Hotel, formerly Serene Suites located in Mutundwe, a Kampala suburb. Eddy Kenzo has since vowed to bring the Federation to order and maintain its stature as the watchdog of anything pertaining copyright. It should also be noted that Hon. Kiyaga Hillary aka Dr. Hilderman was given leave from parliament in a quest to amend the 2006 copyright law.
Author Profile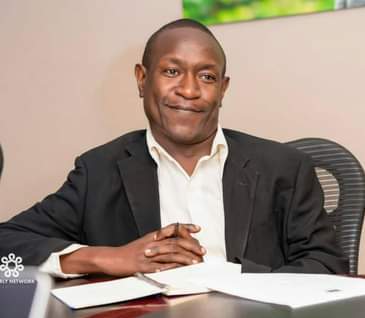 Mr. Jacko David Waluluka is another unique entertainment and general investigative news writer, a field he has diligently covered for over fifteen years. He's also the Chief Administrator at The Investigator. He can easily be reached via [email protected]