Paulo Kato Lubwama must be laughing humorously over what many would think was a surprise and shocking demise, yet to his person, he knew that he was a moving timebomb. This is the life that many a heart patient or one that has gone through surgery to correct the same, lives on a daily basis. This position, including that of yours truly, this writer.
Shy of his 53rd birthday, Kato, was always ready for such an occurrence and as thus, is the reason why he made his preferred sendoff wishes made known to his close confidants like Kampala MP Hon. Muhammad Nsereko. Kato lived every day as his last and he enjoyed it to the fullest. This is the sole reason as to why,when he would go into a war with anyone that could result into physical confrontation, he would fore warn them that they are likely to be blamed for his death if they dared assaulted him.
This was not only a backup to avoid any repercussion from sections of people who were 'offended' by his comedic comments, most especially to the National Unity Platform Leader, Bobi Wine and his diehard supporters whom, he always regarded as 'obuvubuka obusirusiru' (foolish boys). Since his days at RiversideTheatre, then owned by Omugave Ndugwa of the Black Pearls LTD outfit, which was located adjacent the present-day Kisseka Market, Kato was full of life and energy.

He would stroll down from his place of abode on Martin road, with the likes of now Kampala Central Mayor Salim Uhuru, and both were regulars at the Pentagon Film shark base. At the same rendezvous, he and his clique tried out their luck at martial arts drills and kick boxing. This was to fend off attacks from the 'rascals' living in the old Kampala – Bombo Road – kivulu area.
He would later disappear but surfaced in the Bat Valley Primary school vicinity which then housed Theatre Excelsior, later known as Bat Valley Theatre. At that time, he had joined the ranks with Abbey Mukiibi and were a rookie stage play and comic outfit.
During their pass time, Kato and Abbey Mukiibi played football with other artists, while today's Permanent Secretary of the Ministry of Gender, Labor and social Welfare, Aggrey Kibenge refereed their matches. Later, Afri Talent was born with a tremendous individual talent that included Dr. Ashraf Simwogerere, Mariam Ndagire, Sarah Kagabane, Sheila Nvanungi, John Segawa, Kato and Abbey Mukiibi, among several others.
This outfit would not last long due to unresolvable issues including sharing of show proceeds and internal relationships. He would later birth the Diamonds Production which also suffered the same fate as Afri Talent.However, by that time, the FM radio craze had begun and thus Abbey and Kato were establishing themselves as a sports laden entertainment duo, known as 'Kaliisoliiso' on Central Broadcasting Services (CBS) thanks to Hon. Peter Ssematimba.
It is here that his passion for making and writing songs went into over drive, with some singers like Sheila Nvanungi owing their hits` success to him. In his own right, he boasted of songs like; Biiso, Dimitiliya, Akanaku, and Tulye among others. He would shockingly vie for the Rubaga South Constituency seat in 2016-2021 under his 'solida brand' with a 'Tulye' (lets eat) doctrine.
Indeed, he freely bought many a motorbike (Boda Boda) for his constituents and also went on money giving escapades in markets. However, the NUP wave swept him off his political tracks and thus initiated him into a world of the unknown. It was also during this time that he had complications with his heart that required surgery and later gastric issues. Since then, he was living on a thin line and knew that he had to enjoy life.
His projects like the Royal Theatre at Cooper Complex and his B24 TV collapsed and so was the waragi business which he had started. Kato was then forced to join the new social media school trend he had initially abhorred in a quest to make money and yes, has been an ace content creator and TV critic sought by many.
He would later find solace in his friend Hon. Nsereko, who has been there for him until his last hour. Make no mistake, Kato was not a beggar but a giver. A man that shared his talent and financial exploits with whoever he met. He hated the abuse of the word 'Legend' by our local music artists and always, only praised and equated singers like Philly Bongoley Lutaaya and Mesach Semakula as the few that deserved the accolade.
By the time of his demise, he had completed contracts with DSTV to provide content that was due to shoot a film in Turkey. He willed that he should be buried after one week and as sure as hell, he was still smiling in his coffin even when he lay in state at the National Theatre last night. Fare thee well Paulo Kato Lubwama the Legend. Uganda and the Ugandans will surely miss you.
Author Profile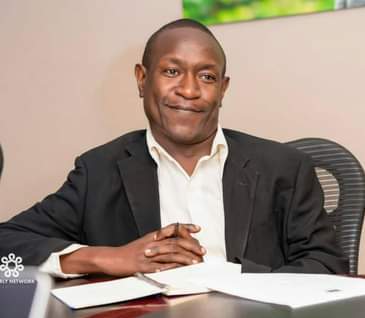 Mr. Jacko David Waluluka is another unique entertainment and general investigative news writer, a field he has diligently covered for over fifteen years. He's also the Chief Administrator at The Investigator. He can easily be reached via [email protected]