Singer Pius Mayanja aka Lizard alias Pallaso's single slap onto the cheek of rookie phenomenon singer Patrick Mulwana aka Alien Skin, has brought down the international booking curtains on the former, The Investigator can authoritatively tell. This comes with the performance cancellation of Pallaso at the forthcoming 'Purple Party' at the Royal Regency Hall in UK.
The party is being promoted by cunny UK promoter, Job Links. Pallaso and Alien Skin had prior been booked by the promoter to perform at the event. However, days into the initial agreement for Alien Skin to hit his stage, the same strategic promoter days later inked a similar deal with Pallaso to share a stage with his new sworn nemesis.
This development riled Alien Skin who then posted on his social media pages, stating that it was either going to be him and himself on stage in London but not the person of Pallaso. Many in the entertainment business who thought that the lad, who has never stepped in the King's country, would relent and hope onto the next available plane, were taken aback when he threatened to cancel the trip.

A series of talks were initiated between the two parties by the promoter to let business sanity prevail, but to no avail. Alien Skin, the wonder kid stuck to his guns and said he was unable. With his current stature as Uganda's best show rookie entertainer, even without 'quality' music to write home about, his command of audience is currently second to none, and that is an uncontested fact.
The promoter felt that Pallaso, having been in Uk before, there was simply no demand for his person and true to an entertainment show goer, he is currently a villain who abused his senior right when he slapped the new ghetto 'president' in offing. The brunt truth is Pallaso rode on other acclaimed singers' endorsements for his recent show dubbed `Lovefest` at Lugogo Cricket oval, and the astute gorilla marketing tactics of Balaam Barugahara.
The unstoppable Alien Skin has a 'Guinness record' of four-day show organizing and marketing strategy. This 'Sitya Danger' record at the Freedom City was a miraculous sellout. The once showy Pallaso was last night (Thursday) forced to eat a humble pie and his own heave when he posted that he had been binned.
Says His Post
Hello my people in London, a decision has been made to cancel my performance at the Purple Party in London. While I recognize that this news is disappointing, I hope you can understand and respect the decision just like I have. I apologize to those who have made special arrangements to attend and support me. This uncertain last-minute cancellation has tested me and my team but we are still strong. I have been through the worst, and it always gets better. Thank you to all the Promoters that have reached out to reschedule new London dates for me and my people to meet on another great day. I will communicate in case we have anything confirmed. Asides that please go out and support the rest of the performers. I am sure the Purple Party in London will still be amazing. Thanks.
This now confirms that Pallaso, who has second to zero booking opportunity in America, where he is a persona non grata, has had his hitherto flouring European exploits come to a halt. If he doesn't, sooner than later come to his senses and either publicly reach out to Alien Skin in a bid to seek for forgiveness or seek for the unlikely collabo to make amends, his on-stage business has hit a snag both locally and in the diaspora.
Author Profile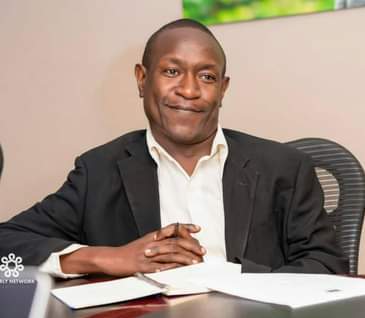 Mr. Jacko David Waluluka is another unique entertainment and general investigative news writer, a field he has diligently covered for over fifteen years. He's also the Chief Administrator at The Investigator. He can easily be reached via [email protected]