KAMPALA, UGANDA – Once a rising star in the local entertainment industry, singer Gerald Muwonge, better known as Clever J, had almost faded into oblivion until recently when he was offered a chance to hold a long-awaited 'concert' after over a decade of obscurity. With a history of chart-topping hits, he seemed destined for greatness until his life took a downward spiral, plagued by personal demons and destructive habits.
Clever J's initial success and popularity earned him financial independence, but it also paved the way for a reckless lifestyle. Succumbing to the temptations of alcohol, drugs, and other vices, he began to lose touch with his talent and his fans. Show bookings dwindled, and the once-promising singer found himself abandoned by promoters and the audience alike.
In a desperate attempt to turn his life around, Clever J retreated to a humble life off the Buloba area, engaging in farming and bricklaying to build a modest home for himself. However, it became evident that he needed more than a chance to perform on stage to truly heal and resurrect his career.

Singer Patrick Mulwana, aka Alien Skin, extended a lifeline to Clever J by inviting him to perform at his concert, a landmark event that garnered significant attention. This exposure caught the eye of 'promoter' Andrew Mukasa Alfunso, aka Bajjo of Bajjo Events, who sees potential in Clever J's talent and aims to capitalize on it.
Despite this newfound opportunity, it is clear that Clever J's journey to redemption requires more than just stage appearances and financial gains. A visit to a rehabilitation center and counseling could be essential to help him conquer his personal demons and find a way back to normalcy.
During a visit to his home in Buloba, it was evident that Clever J clung to religious beliefs and proclaimed himself a devout "Mulokole" (born-again Christian). However, the discovery of his own indulgence in harmful substances raised concerns about the sincerity of his transformation.
In light of Clever J's troubled past and the challenges he faces, there are still many well-wishers willing to support him on his path to recovery and success. The journey ahead may not be easy, but with determination and the right guidance, Clever J has the potential to rediscover his talent and regain his status as a celebrated singer.
As the concert date approaches, the question remains: will Clever J seize this opportunity to embrace change, or will he fall back into the trappings of his old habits? Only time will tell if he can rise above his past and create a new chapter in his life.
Author Profile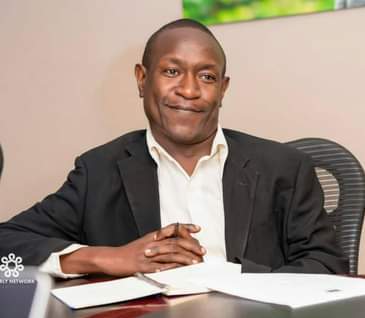 Mr. Jacko David Waluluka is another unique entertainment and general investigative news writer, a field he has diligently covered for over fifteen years. He's also the Chief Administrator at The Investigator. He can easily be reached via [email protected]