The organizers of the 2nd NRM Canadian Chapter Symposium cancelled the event just a day to its official opening. The symposium which was due to start on 7th -11th July 2023, according to an official letter from the organizers, was stayed due to unavoidable circumstances.
However, insider information that this website has been privy to, indicate that the chief promoter of the event, Fred Kinene aka Zink, had in the recent past been holed up in meetings to solicit for funding from the NRMO Secretariat in Kampala. His pleas however went to deaf ears after an inner investigation at the secretariat discovered that most of the said events are a ploy by the architects to mint tax payers' money for their own benefit.
It is a loud secret that some of these events that also, include the UNAA convention, have since been entangled in wrangles over monies. The latest forced the organizers to reveal some dirty financial management information. It should also be noted that Zink, has also been embroiled in a couple of face-offs within the secretariat and some of the top members of the NRMO – America Chapter.

The first Canada National Resistance Movement Organization symposium took place from 8th -10th July 2022 in the ambiance of the might Niagara Falls. Participants who attended were promised several seminars that would educate them about patriotism, investment, how one can be able to partake of the vast opportunities in Canada through process of obtaining a visiting and residency permit that include education, Agriculture and medicine.
But the best bite was the opportunity to permanently stay, live and work in Canada. With the latest tiff in these diaspora conventions, it is now a matter of time before the government calls it a day and freezes its association with these money-minting outfits.
Author Profile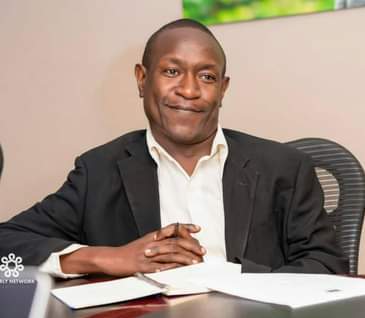 Mr. Jacko David Waluluka is another unique entertainment and general investigative news writer, a field he has diligently covered for over fifteen years. He's also the Chief Administrator at The Investigator. He can easily be reached via [email protected]