Ugandan Artistes live an uncouth fetish showbiz lifestyle in public, which is in total contrast of the reality they live in, or so, this investigative website has observed. Many of the so-called drop-dead `filthy rich' artistes actually live a faraway fantasy world engrossed in dangerous telepathy to appease their fans.
However, the crude actualization of life's challenges that include expensive health bills, criminal liability, and legal among others, exposes the financial distresses they go through just like you and us. Therefore, it beats humane understanding as to why many a Ugandan will be shocked or taken aback when an established artist like Joseph Mayanja aka Jose Chameleon, comes out and requests government or anyone else to help clear a bill of close to half a billion Uganda shillings.
There is absolutely no shame in his person or any other like him to do so when they are pitted against the walls of life. It's only a few of his overzealous fans who had been fooled into thinking otherwise, that will come out with outlandish excuses as to why he has done so. His predicament is not unique in anyway and should not raise an alarm. He is Ugandan and has every right to be aided.

Forget the Robert Kyagulanyi aka Bobi Wine 'beggars' statement – which was right in its totality, but blown out of context, at the sendoff of the late veteran playwright, radio presenter cum politician Paul Kato Lubwama, for he too can't reject politically generated alms from the government he detests. Therefore, bastardizing one in their hour of need is so selfish of what has become of some Ugandans.
Singer Jose Chameleon left for the United States of America in mid-June 2023 to apparently attend his son Abba's graduation ceremony. He would later post pictures bragging of visiting the home of his signature music reggae/Dance Hall Jamaica. This, many believe, was a ploy by his person to divert media attention off his health failing story as he prepared for his hospital sojourn in Minnesota.
The same 'diversion' has been the official stance of his insider team. When we called some of his close confidants prior to running this story, they were not surprised by our authoritative inquest but requested us to let the issue first be sorted by both family and government. However, the naked truth is that through the Prime Minister Rt. Hon. Robinah Nabbanja, Chameleon's plea for urgent financial rescue was aptly received by the Office of the President and immediately approved by the fountain of honor himself.
In the recent past, some overzealous Ugandans have made it their daily unpalatable manna to demonize anyone that has sought medical rescue yet some like the late Speaker of Parliament Hon. Jacob Oulanya, the late Governor of Bank of Uganda Emmanuel Tumusiime Mutebile and lately the Permanent Secretary of the Prime Minister`s Office Keith Muhakanizi, truly deserved it and so do others at their hour of need.
Author Profile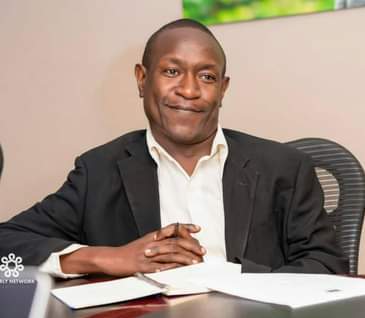 Mr. Jacko David Waluluka is another unique entertainment and general investigative news writer, a field he has diligently covered for over fifteen years. He's also the Chief Administrator at The Investigator. He can easily be reached via [email protected]