In an exclusive revelation, the National Federation of Entertainment Promoters Limited (NAFEP), led by prominent promoter Balaam Barugahara, has announced its continued collaboration with up-and-coming singer Patrick Mulwana, better known by his stage name Alien Skin, and his Fangon outfit.
This decision comes in the wake of an intense feud initiated by the Federation of Uganda Event Organizers and Promoters Association (FUEOPA), spearheaded by Abbey Musinguzi, also known as Abitex. The dispute between Alien Skin and Abitex ignited following a disagreement over the artist's compensation for the now-postponed 'Nkwakyo' festival.
The festival, which had promised to be a remarkable event, took a sour turn as negotiations over the artist's fee unraveled. Once amicable associates, Alien Skin and Abitex's relationship soured after the singer uncovered the potentially lucrative nature of his performances.

Sources close to the matter reveal that Alien Skin came to realize that he had been significantly undervalued in past dealings with Abitex. The singer, who initially accepted a modest UGX15 million for his services, discovered that his market worth was far greater. This realization prompted Alien Skin to renegotiate the terms of his appearance at the 'Nkwakyo' festival, a move that clashed with Abitex's stance.
Refusing to back down, Alien Skin made a bold demand of UGX100 million for his performance, adamant that he would not budge from this figure. A leaked phone call audio, now widely known as 'Twagala Sente' (we want money), captured the escalating tension between the two parties. The dispute prompted Alien Skin to cancel his involvement with the festival and cut ties with Abitex.
In response, Abitex and his associates within FUEOPA launched a smear campaign aimed at tarnishing Alien Skin's reputation and brand. Veteran promoter Balaam Barugahara, however, has taken a different approach. Balaam and his team have opted to educate Alien Skin on the intricacies of the show business world, acknowledging the singer's newfound understanding of his value.
This decision by NAFEP to stand by Alien Skin has opened a new chapter in the ongoing controversy. While FUEOPA's campaign continues to wage on, the backing of a significant player like NAFEP speak volumes about the complex dynamics within Uganda's entertainment industry.
Alien Skin, who has become known for his self-made success, has faced controversies in the past, including a fallout with a South African-based promoter over payment issues. This incident led to the singer's decision to decline an opportunity in South Africa. As the situation unfolds, the entertainment industry watches with bated breath to see how the clash between NAFEP and FUEOPA will impact the trajectory of both Alien Skin's career and the wider Ugandan entertainment scene.
Author Profile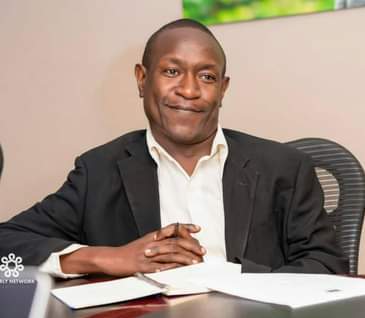 Mr. Jacko David Waluluka is another unique entertainment and general investigative news writer, a field he has diligently covered for over fifteen years. He's also the Chief Administrator at The Investigator. He can easily be reached via [email protected]