Kampala, August 3, 2023 – The Uganda National Musicians Federation (UNMF) is facing a looming collapse, and in the midst of the chaos, the National Cultural Forum (NCF), headed by veteran singer Daniel Kazibwe, popularly known as Ragga Dee, has taken a tactful step back to distance itself from the mess.
Exclusively revealed from the corridors of the National Theatre, where the NCF offices are housed, it was clarified that the NCF was not involved in the formation of the UNMF, contrary to claims made by some top UNMF executives. The allegations arose from the initial meetings held about two months ago at the former Serene Suites, now Alur Hotel, in Mutundwe.
Emma Carlos, a member of the NCF, confirmed that he attended some of the inaugural meetings but stressed that it was merely to understand the dynamics of the federation's formation. He emphasized that the NCF had been working on proposals to streamline the music industry, with federation being one of their major goals. Carlos expressed surprise at how Eddy Kenzo, a singer without a music management history, became the face of the federation.

This revelation suggests that Kenzo might have been influenced by a money-driven individual associated with the management of Alur Hotel Suites. This person allegedly orchestrated the federation's creation, being aware of its necessity, and brought Kenzo onboard unknowingly.
The same individual is reportedly a patron for various entertainment-oriented federations, including the Uganda Promoters Federation and the now-collapsing UNMF. Ragga Dee, although distancing himself from these issues, has a long-standing relationship with the Alur/Serene Suites Hotel Management, leading to such speculations.
Furthermore, in a related development, the Tuesday Jam sessions, which provided free drinks, eats, and transport facilitation refunds, are reportedly being discontinued. The sessions, known for their vibrant atmosphere, are expected to go into a temporary hibernation period, leaving music enthusiasts and performers disheartened.
As the UNMF faces an uncertain future, the NCF is keen to disassociate itself from any involvement and continue its efforts to enhance and develop Uganda's cultural landscape. The unfolding events within the music industry raise questions about the motives and manipulations of certain influential figures, highlighting the need for transparency and ethical leadership in the entertainment sector.
Author Profile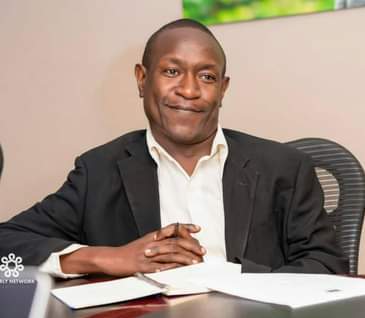 Mr. Jacko David Waluluka is another unique entertainment and general investigative news writer, a field he has diligently covered for over fifteen years. He's also the Chief Administrator at The Investigator. He can easily be reached via [email protected]