Moses Matovu, popularly known as Papa Moi, the President of Afrigo Uganda's iconic music band, has unequivocally confirmed that the band is set to deliver a memorable performance at the prestigious Royal Agency Hotel in London on September 23, 2023, writes the Investigator
This confirmation comes in the wake of a targeted misinformation campaign orchestrated by Raymond Sulfa aka Peng-Peng, a Sweden-based vlogger, who erroneously claimed that the band had canceled their much-anticipated UK performance.
In an unusual move for the usually reserved Matovu, he took to his prominent social media platforms to vehemently debunk Peng Peng's claims, categorizing them as baseless and the product of irresponsible individuals. Expressing his frustration at the allegations, Matovu went on to label the source of the rumor as a mere attention-seeker, desperate for fleeting popularity.

The band's executive director, James Wasula, formerly a key figure at the Uganda Performing Rights Society (UPRS), joined Matovu in dismissing the reports as fabricated falsehoods. Wasula released an official statement urging the public to disregard the "malicious" video that had been circulating on social media platforms.
He emphasized that the Afrigo Band remains committed to their London performance as part of the celebration of their 48th anniversary. "Our attention has been drawn to a malicious video doing rounds on social media to the effect that the Afrigo Band will not perform in London this year. Please ignore that malicious video with the contempt it deserves," read an excerpt from the press release issued on Sunday, August 27, 2023.
The highly anticipated London concert is being organized by Richmondz, a celebrated UK-based Ugandan promoter known for his exceptional talent and unwavering passion for the entertainment industry. The event marks the band's remarkable 48-year journey in the music industry. It's worth noting that all logistical arrangements, including hotel bookings, ticket sales, and visa acquisitions for the band members, were confirmed by Richmondz almost two months prior to the event.
Contrary to common assumptions, the decision to send only a select group of core band members to the performance is driven by economic considerations. This strategic move ensures that the heart of Afrigo Band's musical prowess is showcased on the London stage. Richmondz, who stands as the sole surviving member from the original cohort of UK-based Ugandan promoters, reminisces about the likes of Karamagi and Eva Mbabazi, Mama Africa, among others, who were once active players in the industry.
As the music world eagerly anticipates the grand performance at the Royal Regency, Matovu's and Richmondz's resolute response to the misinformation campaign led by Peng-Peng has not only reinforced the Afrigo Band's credibility but also highlighted the power of truth and dedication in the face of baseless rumors. The band's London concert stands as a testament to their enduring legacy and unwavering commitment to delivering exceptional musical experiences to their global audience.
Author Profile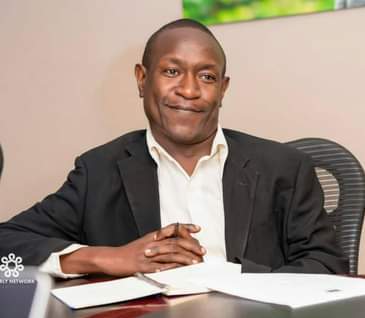 Mr. Jacko David Waluluka is another unique entertainment and general investigative news writer, a field he has diligently covered for over fifteen years. He's also the Chief Administrator at The Investigator. He can easily be reached via [email protected]