It has been 19 years since the music world bid farewell to a true icon, Elly Shamar Wamala, on August 22, 2004. Fondly known as the "Father of Uganda's Music Recording Industry," Wamala's contributions to Ugandan music are deeply imprinted into the archives of history. As we reflect on his life and legacy, we celebrate a man who not only shaped the music scene, but also, left an indelible mark on the hearts of countless fans.
Born "Elishama Lukwata Wamala" on December 13th 1935, in Bulucheke, Mbale, Elly Wamala's journey to becoming a musical legend began at an early age. His innate musical talent was nurtured by none other than Livingstone Semyano, the headmaster of Mackay Primary School. Under Semyano's guidance, Wamala's passion for music flourished, setting the stage for his extraordinary career.
His educational path led him to Mengo Secondary School and later Makerere College, where he delved into linguistics, poetry, and text. Music, however, remained his true calling. Proficient in playing the guitar, Wamala became a regular performer at New Life Bar in Mengo, and further honed his skills at the Nairobi Conservatoire.
Wamala's influence stretched beyond Uganda's borders. In Kenya, he led the Sportsman Chachacha Band, sponsored by Cigarette Makers Sportsman. He ventured to England, returning with a Banjo Mandolin Guitar diploma. In the 1950s, he penned his inaugural song, Nabutono, a Kadongokamu masterpiece that made history as the first local folktale to be recorded on vinyl.
In the early 1960s, Wamala explored the world of television production in Wales. He later became an integral part of Uganda's broadcasting landscape, working at UTV and Radio Uganda. His Saturday Night with Elly Wamala musical show became a beloved fixture. Alongside the late rally driver Jimmy Dean, Wamala laid the foundation for today's entertainment radio.
Beyond his radio career, Wamala's musical prowess was a cornerstone of his identity. He conducted lecture sessions on television production at the Institute of Public Administration and led his own band, enchanting audiences at weddings and corporate events. He graced local stages, from Nakivubo Stadium to Masaka Recreation, leaving an unforgettable trail of melodies.
Even in his personal life, Wamala's dedication to music was unwavering. He passed down his passion to his children, including Fiona Mukasa Wamala, James Muwanga Wamala, and his heir, Spurgeon Wamala. His legacy extended to a remarkable discography of over 297 records, featuring timeless albums like "Akana Ka Kawalya," "Ani Yali Amanyi," and "Tontunulila May."
To ensure that Wamala's memory endures, his family orchestrated projects like the Elly Wamala All Star Tribute concert in 2014, held at the prestigious Serena Hotel. The Elly Wamala All Stars Album stands as a testament to his enduring influence, featuring tracks from renowned artists like Jose Chameleon, Bobi Wine, and Irene Namubiru.
As Uganda approaches two decades since Wamala's passing, there remains work to be done to honor his legacy fully. The establishment of a functional Copyrights law and the realization of the dream of an Elly Wamala Museum continue to be aspirations close to his family's heart.
On that fateful day in 2004, Elly Wamala, aptly nicknamed "evergreen," succumbed to throat cancer. His music, however, lives on, resonating through generations and reminding us that true legends are never forgotten. As we remember the life of this musical luminary, let us carry forward his passion, his melodies, and his enduring legacy. Keep sleeping peacefully El-Shamar.
Author Profile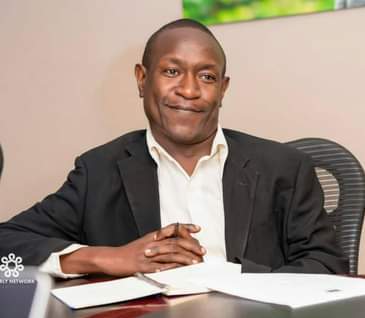 Mr. Jacko David Waluluka is another unique entertainment and general investigative news writer, a field he has diligently covered for over fifteen years. He's also the Chief Administrator at The Investigator. He can easily be reached via [email protected]