KAMPALA, UGANDA – In a bold move to boost its brand presence in the competitive educational landscape, Victoria University, owned by local magnate Sudhir Ruparelia, has unleashed a daring marketing strategy that has set the local entertainment industry ablaze.
Founded in 2011 by Edulink Holdings Limited, the institution has consistently used the entertainment industry and media to attract potential students seeking higher education. After a rocky journey, including the termination of its affiliation with the University of Buckingham in the United Kingdom in 2012, the university found new ownership under Sudhir Ruparelia's reign in September 2013.
With the challenge of marketing a relatively new university, Sudhir and his team, led by his son Rajiv Ruparelia, devised a masterstroke: a 'Gorilla Marketing' strategy. This unique approach involved enlisting popular personalities from the media and entertainment sectors as brand ambassadors for the university. This included influential figures like Faridah Nakazibwe of NTV, former Big Brother contestant Sharon Nalukenge Salmon, and the controversial Shanitah Namuyimbwa, aka Badblack cum Queen Masolo.

However, over time, the impact of these ambassadorships diminished, and the university sought new ways to reignite interest. Under the leadership of the indefatigable Vice Chancellor, Dr. Lawrence Muganga, they hit upon a successful formula: integrating glitz and glamour into the graduation ceremony, followed by an exciting after-party. This approach garnered immense attention and positive feedback.
Building on this triumph, Rajiv Ruparelia took charge of planning a new event, this time focusing on female-oriented entertainment. He secured the participation of two of Uganda's biggest female singers: Cinderella Sanyu and Queen Sheebah. To everyone's surprise, promotional flyers for their respective shows were released on the same date and at the same venue, sparking rumors of a musical battle between the two divas.
The unexpected buzz and speculation caught the attention of Victoria University's management, who saw an opportunity to leverage this excitement for further promotion. In a press conference held at the university's main campus in Kampala, Dr. Muganga announced that the institution would indeed host a musical battle between the two artists as part of their upcoming graduation celebrations.
"We acknowledge that their recent exchange reflects their passion for their craft and is a testament to their immense talent," Dr. Muganga said, adding, "This foundation has inspired us to challenge Queen Sheebah Karungi and 'The King Herself' Cindy Sanyu to engage in a productive musical battle, especially in light of recent media discussions."
However, what the university failed to foresee was the unintended consequences of this move. The musical battle between the two influential female artists created an unnecessary feud within Uganda's music industry, dividing fans and artists alike. Cindy Sanyu, who serves as the president of the Uganda Musicians Association, and Sheebah Karungi, a prominent figure in the Uganda National Musicians Federation, now find themselves on opposite sides, fueling tensions in an industry that had previously enjoyed relative harmony.
Critics argue that Victoria University's marketing ploy, though well-intentioned, has unintentionally caused harm to the female sector of the music industry. The once-cohesive community is now fractured, and reconciliation seems unlikely.
As the dust settles, Sudhir's Victoria University team faces scrutiny for the unintended consequences of their marketing strategy. While they may have intended to provide a lifeline to the artists, they now find themselves navigating treacherous waters, with the potential for long-lasting damage to the vocal and stage talents of Cindy Sanyu and Queen Sheebah, and the female music sector as a whole.
The upcoming musical battle at Kololo Airstrip on September 14, 2023, promises to be a spectacle, but its impact on the local entertainment industry remains uncertain. As the university attempts to juggle its academic aspirations with its foray into the entertainment spotlight, only time will tell if this strategy proves to be a double-edged sword that both enhances and erodes its reputation.
Author Profile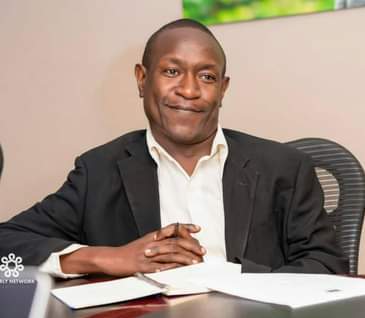 Mr. Jacko David Waluluka is another unique entertainment and general investigative news writer, a field he has diligently covered for over fifteen years. He's also the Chief Administrator at The Investigator. He can easily be reached via [email protected]