KAMPALA, UGANDA – The Uganda National Musician's Federation (UNMF), spearheaded by singer Ediriisa Musuuza, popularly known as Eddy Kenzo, has encountered a massive setback, leading to the premature collapse of the organization. Exclusive sources reveal that the federation is facing crippling debts owed to Alur Suites Hotel, formerly known as Serene Suites.
Insiders at Alur Suites have disclosed that Eddy Kenzo, in his role as the head of UNMF, was tasked with verifying and signing off proforma invoices for various services provided by the hotel. These services, mainly full board accommodations for the pseudo executive members, have been utilized for over two and a half months. Each executive member reportedly had a daily budget of nearly 100 USD.
While such hospitality expenses might seem justified for a hotel in Kampala, the situation at Alur Suites raised eyebrows due to the astronomical costs incurred. It remains unclear exactly how many members of the executive fully utilized the hotel's services, leaving questions about the actual expenses incurred by the federation.

The ordeal of footing the massive 2-billion-shilling bill fell into a bureaucratic abyss. Initially, the invoices were sent to the Operation Creation Wealth accounts offices, but they were promptly rejected. The overseer of the accounts distanced himself from Eddy Kenzo's ventures after realizing that the federation was exploiting the system to access quick funds. The matter was then passed on to the Prime Minister's office, where Hon. Robinah Nabbanja took charge.
Nabbanja's excitement to oversee the federation's launch soon waned when the late Permanent Secretary, Keith Muhakanizi, informed her that the ministry lacked the necessary funds for the UNMF project. Despite this setback, Nabbanja was duped once again when she was allegedly persuaded to provide a significant sum as transport refund for the participating artists during the federation's launch. This led to resentment among some artists and parts of the executive, prompting them to withdraw from the federation.
Eddy Kenzo's strategy to form the federation without the support of existing associations backfired when Uganda Musicians Federation President, Cinderella Sanyu, known as Cindy, and part of her team refused to comply, citing inconsistencies.
The final blow to the UNMF came with the resignation of some key team members, including legendary singer Moses Matovu of Afrigo band and the PRO Phina Mugerwa, aka Masanyalaze, who returned to her previous post at Uganda Musicians Association (UMA).
Now, Eddy Kenzo finds himself in a precarious situation, as Alur Suites Hotel demands the settlement of the massive debt owed. The hotel's owners are determined to recover their money, leaving Kenzo grappling with the repercussions of his involvement with the establishment. As the fate of UNMF hangs in the balance, Kenzo and Alur Suites Hotel may find themselves embroiled in a bitter battle to resolve the mounting debts and salvage their reputations in the music industry
Author Profile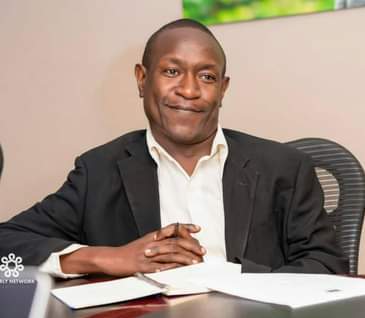 Mr. Jacko David Waluluka is another unique entertainment and general investigative news writer, a field he has diligently covered for over fifteen years. He's also the Chief Administrator at The Investigator. He can easily be reached via [email protected]