Ladies and gentlemen, fellow Ugandan Entertainment family and friends, we converge together in spirit today, to bid farewell to a remarkable soul, a true Ugandan talent who left an indelible mark on the world of music and film. Evelyn Nakabira, known to many as Evelyn Lagu, has departed from our midst, leaving behind a legacy that will forever resonate in our hearts.
Evelyn Lagu was born on June 1, 1982, in Masaka, Uganda, and from a young age, life presented its challenges as she lost both her parents. However, fate had other plans for her, and she was lovingly taken in by the family of the late George William Lubega and his wife in Mityana. It was in this nurturing environment that Evelyn's journey of talent and resilience began.
Her educational journey led her through prestigious institutions like Aga Khan Primary School, Mityana SS, Pride SS Mityana, and St. Peter's SS Busuubizi, where she completed her A-levels in 1999. But it was during her time in secondary school that her remarkable vocal talents were discovered, setting her on a path that would change her life forever.

Evelyn Lagu's journey in the music industry was truly remarkable. She started as one of the backup vocalists for the late Carol Nakimera, whose talent on stage was second to none. Evelyn honed her own vocal skills, and her dedication and hard work paid off as she ventured into recording and collaborated with renowned musicians such as Halima Namakula, Ragga Dee, Makoma, and Mampi from Zambia.
Evelyn, would later graduate into a recording artiste in her own right with works like a full album titled 'Akalulu' that future songs like 'Ogumanga' 'I love You'. However, with the Ugandan music industry not paying that much, she later sought solace in a Sudanese investor and later coined the acronym 'Lagu'.
She later went into music oblivion only to resurface as a film actor with script ace Bbosa Sserunkuma, Moses Artistic Director of Boss Pictures and Zubairi Family, where she became an acting marvel. It is during this time that Lagu, begun ailing and at one time was admitted to several hospitals among which was Kiruddu.
She lent her incredible voice to various bands, including Mastered, Pride, Flash, and Sali Solis. I personally had the privilege of witnessing her talent during the Jam Sessions at the National Theatre, where she, along with other gifted artists, graced the stage with their rich vocals. Evelyn's passion for music was undeniable, and her performances were nothing short of enchanting.
But her journey was not without its share of challenges. Evelyn Lagu faced health issues, battling both kidney and heart diseases. Her struggle was marked by multiple hospital admissions, mounting medical bills, and a courageous fight for her life. It was during these trying times that we saw the true strength of her spirit.
With medical bills that included dialysis hitting the roof, Lagu, was able to 'steal' a new lease of life. This was after a fan and friend of hers, also a daughter of Gen. Proscovia Nalweyiso, managed to convince her mother to reign in on the president's office and facilitated the singer's medical exploration at Nakasero Hospital and overseas. Lagu, would later seek medical expertise at a hospital in Turkey, where she spent several months only to show up on social media saying that she was cash strap and needed more money to pay the hospital.
Torn between a rock and a hard place, Lagu, chose to return home and has since been treated at several facilities in Kampala. She later resolved to being treated at her home under the auspices of her only child Marvin Mulumba, who took on the mantle as her mother's final care giver and provider. Sad as it might sound but with a zeal to keep fighting for her life, Lagu had planned to hold another concert "Evelyn Love Charity concert" on 23rd October 2023, at Papaz Spot owned by fellow singer Mesach Semakula.
Evelyn's determination to live and continue her artistic journey was awe-inspiring. She planned a fundraising concert and sought help from her friends, family, and fans. Her resilience shone brightly as she ventured overseas for medical treatment, always in pursuit of a better life.
Despite the hardships, Evelyn Lagu's love for her craft never waned. She transitioned into acting and became a shining star in the film industry, captivating audiences with her talent. Even in her sickness, she continued to pursue her passion, and her commitment to the arts was unwavering. Evelyn Nakabira, aka Evelyn Lagu, was not just an artist; she was a symbol of strength, determination, and the unwavering spirit of a true Ugandan. Her legacy lives on through her music and her impact on the film industry.
As we bid farewell to this remarkable soul today, let us remember her not for the challenges she faced but for the incredible talent she shared with the world. Let us honor her memory by supporting and celebrating the arts and music industry she held dear. Farewell, Sweet Eve, till we meet again. The arts and music industry will miss you dearly, but your spirit will continue to inspire us all.
Author Profile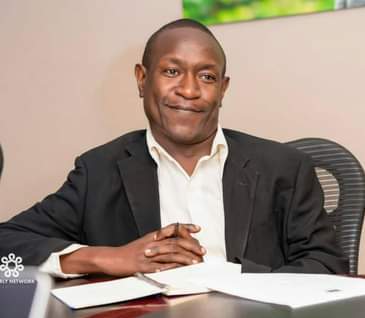 Mr. Jacko David Waluluka is another unique entertainment and general investigative news writer, a field he has diligently covered for over fifteen years. He's also the Chief Administrator at The Investigator. He can easily be reached via [email protected]