At the Buganda Road Grade I Magistrates Court on Tuesday, proceedings for the UGX195 million fraud case involving city lawyer Felix Kintu Nteza were abruptly adjourned. This was after his defense team failed to appear in court. The delay, which has been a recurring theme in this decade-old case, has raised concerns about the pursuit of justice.
The court, presided over by Magistrate Fedilis Otawo, was scheduled to continue hearing the testimony of Aidah Nabachwa, a principal prosecution witness, and her cross-examination. However, the defense team, including Anthony Tomusange and Geoffrey Omaset, was conspicuously absent.
With the prosecution, led by Shifrah Nidoi, ready to proceed, Nteza himself requested that the hearing be rescheduled for another date. This incident comes after Nteza had previously interrupted his legal team's submissions during the trial's commencement on August 16, 2023, citing inadequate preparation and a need for more time to be briefed on the matter.

The charges against Nteza stem from alleged fraudulent activities between August 27, 2013, and August 5, 2014, when he was operating out of his Kintu Nteza and Co Advocates offices located at E-Towers on Kampala Road. It is claimed that Nteza, with the intent to defraud, obtained UGX195 million from Interlink Educational Services Ltd in a botched land deal.
In this alleged scheme, Nteza purported that the administrators of the estate of the late George Kamya and the estate's beneficiaries were selling land at Busiro Block 220, Plot 64 in Gimbo, Wakiso District, to Interlink Educational Services Ltd, which was not the case.
Aidah Nabachwa, one of the directors of Interlink Educational Services Uganda Limited, who resides in Botswana, expressed her frustration over the repeated delays in the trial process, which has significant financial implications for her. "The case has consistently been plagued by the defense team forcing the honorable court to adjourn proceedings, which I believe is a tactic Nteza is using to buy time, interrupt, and delay justice, as has been the pattern for a decade now," she lamented.
The trial has now been rescheduled for October 25, 2023, at the same court. As the legal proceedings continue, the quest for justice in this high-profile fraud case remains mired in delays and interruptions, leaving the outcome uncertain.
Author Profile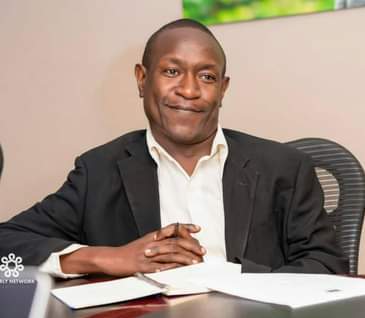 Mr. Jacko David Waluluka is another unique entertainment and general investigative news writer, a field he has diligently covered for over fifteen years. He's also the Chief Administrator at The Investigator. He can easily be reached via [email protected]