Kampala, Uganda: Self-proclaimed Uganda entertainment industry investor and media personality Edwin Katamba, popularly known as MC Kats, is facing the risk of permanently damaging his profile if he continues to clash with rising singer Mulwana, aka Alien Skin.
The latest incident unfolded last Friday at the George Kigozi, aka Geosteady concert, aptly named "GEOSTEADY Live," held at Hotel Africana in Kampala. MC Kats, who was among the event's MCs, appeared to make a concerted effort to disrupt Alien Skin's scheduled performance. This interference prompted Alien Skin's security entourage, known as 'Eggaali,' to step in and forcefully remove MC Kats from the stage in a somewhat "ghetto style."
Despite the intimidating appearance of Alien Skin's 'Eggaali' bouncers, they handled the situation with professionalism, leaving MC Kats bewildered and fuming as he was escorted away from the stage. While the talented Alien Skin and his protege, Champion Gudo, continued to captivate the audience with their music, MC Kats seemingly hatched a plan to have Alien Skin arrested. He rushed to the nearby Jinja Road police station and filed two separate cases on August 9, 2023, accusing Alien Skin of cyber harassment and defamation (case 08/08/09/2023), and Ibra and others, including the singer, of assault (case 79/08/09/2023).

It should be noted that on the day of the incident, Alien Skin was fully occupied with his performance and could not have engaged in any verbal altercation with MC Kats. The ongoing feud between MC Kats and Alien Skin stems from a personal dispute involving Champion Gudo, whom Alien Skin considers his "son." The conflict ignited when an online video by a young female rapper, Felista, claimed to have received a bursary offer from Kampala Parents School. Alien Skin questioned the authenticity of the offer, asserting that Gudo was already attending school and did not require an unsolicited bursary.
The circumstances surrounding Felista's selection of Champion Gudo for the bursary are still under investigation. MC Kats, who enjoys a privileged relationship with the Ruparelia family, the school's owners, waded into the controversy. He insisted that Gudo should attend Kampala Parents School or no other school, a position supported by certain sections of the media and an entertainment television network rumored to be backing the effort to reunite Gudo with his absent father, who had been missing for eight years.
Alien Skin was forced to intervene, retracting his previous statements and reclaiming Gudo. Since then, a bitter verbal war has raged between MC Kats and Alien Skin over the custody of Gudo. MC Kats has repeatedly threatened to involve the Minister of Gender and child rights activists in the matter, yet his efforts have yielded no results.
While the idea of securing an education for Gudo is commendable, MC Kats and his supporters must acknowledge that education is not limited to Kampala Parents School alone. They should focus on verifying the facts about Gudo before attempting to undermine Alien Skin's talent and reputation. MC Kats, who claims to be a talent nurturer, should reconsider his approach to this delicate situation before causing further harm to all parties involved.
Author Profile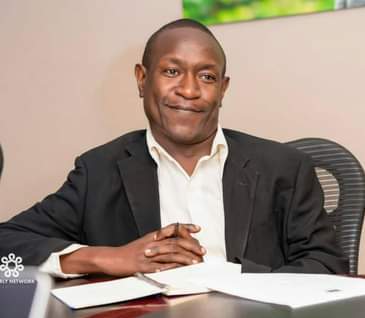 Mr. Jacko David Waluluka is another unique entertainment and general investigative news writer, a field he has diligently covered for over fifteen years. He's also the Chief Administrator at The Investigator. He can easily be reached via [email protected]