Kampala, Uganda: Milutin Sredojevic, affectionately known as Micho, was last week relieved of his duties as the head coach of the Uganda Cranes. His second term with the national football team came to an abrupt end on Thursday, September 14th, 2023, as the Federation of Uganda Football Associations (FUFA) mutually agreed to terminate his existing employment contract.
Micho, who had previously enjoyed a successful tenure with the Cranes from 2013 to 2017, returned to the team in 2021 amid high expectations. However, his second stint was marred by disappointment, and many critics argued that his return was more about personal interests than football.
During his second term, Uganda Cranes faced consecutive failures in Africa Cup of Nations (AFCON) qualifications, with the team missing out on the 2021 edition hosted by Cameroon and the recently concluded qualification campaign for the 2023 AFCON in Cote D'Ivoire. Despite a convincing 2-0 victory over Niger, Uganda finished third in their group, failing to secure a spot in the prestigious tournament.

The decision to part ways with Micho was not surprising, as pressure had been mounting from football fans and stakeholders who called for his dismissal due to the team's lackluster performances and uninspiring style of play. Furthermore, Uganda's dismal showing in the African Nations Championships (CHAN) earlier in the year, where they finished at the bottom, added to the reasons behind Micho's sacking.
While Micho's initial tenure had seen Uganda Cranes qualify for the Africa Cup of Nations for the first time in 38 years, his second term was marked by regression and disappointment. Critics argue that his return was ill-advised and that his departure was long overdue.
The termination of Micho's contract now puts the spotlight on the football administration and the leadership of FUFA. Some voices within the football community have called for the resignation of FUFA president Moses Magogo, suggesting that a change in leadership is necessary to revitalize Ugandan football.
Magogo, who has consistently promised that Uganda would make it to the 2026 World Cup, now faces growing scrutiny. The solution to Uganda's football woes, many believe, lies in the FUFA 100th Annual General Meeting (AGM), where important decisions regarding leadership and reforms are expected to be made.
As Uganda looks ahead to the 2026 World Cup qualifiers, the nation remains hopeful that a change in leadership and renewed focus on the sport will help them achieve their football dreams. It's a sentiment echoed by many who believe that Ugandan football should belong to the people, not just a few individuals at the helm.
Author Profile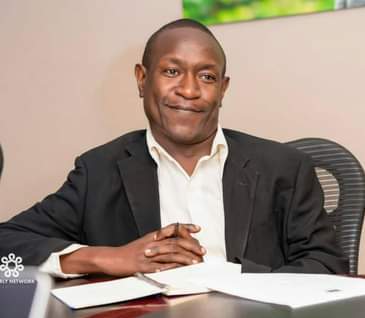 Mr. Jacko David Waluluka is another unique entertainment and general investigative news writer, a field he has diligently covered for over fifteen years. He's also the Chief Administrator at The Investigator. He can easily be reached via [email protected]