His Royal Highness the Kyabazinga of Busoga, William Wilberforce Gabula Nadiope IV, has issued a stern warning to Kingdom Officials who have been involved in the illegal sale of prime land that rightfully belongs to the Busoga Kingdom.
Clad in his majestic royal regalia and exuding a sense of seriousness, the Kyabazinga made this historic decree during the grand celebration of his 9th Coronation Anniversary on September 13th, 2023. In front of a multitude of his loyal subjects, the Kyabazinga delivered his proclamation that left no room for ambiguity.
"This is a special announcement: Obwa Kyabazinga Bwa Busoga Institution does not sell its land; it merely leases it out. Among the leases that have been issued thus far, none have been granted to individuals, save for organizations that actively contribute to the development of Obwa Kyabazinga Bwa Busoga," the Kyabazinga emphasized.

He went on to advise those who claim to hold plots on Busoga Kingdom's land to visit the Busoga Kingdom headquarters in Bugembe and verify the authenticity of their land documents. Furthermore, the Kyabazinga asserted his authority by stating, "It is only me who is entitled to grant leases on Busoga Kingdom land."
This stern warning follows a recent incident in which 60 houses were demolished by Busoga Kingdom officials in Buwekula cell, Northern Division, Jinja City, citing land ownership disputes as the root cause. The operation was reportedly led by the Kingdom's Youth Affairs Minister, James Mukembo, who was accompanied by UPDF officers from the royal guard's unit.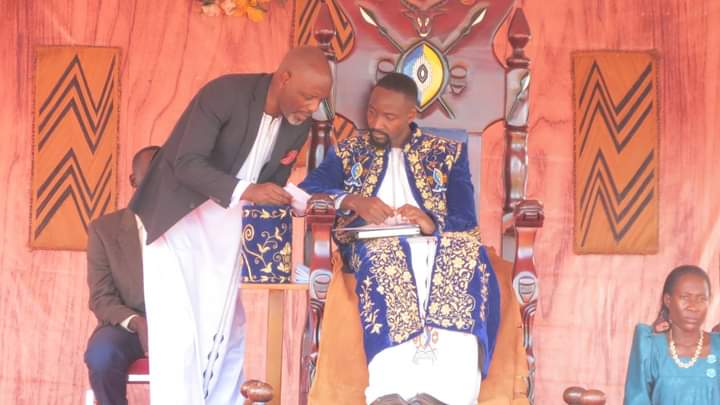 Some of the affected individuals claimed to have acquired the land with the assistance of a high-ranking kingdom and government official, whose agents advised them to construct properties promptly. Adding to the significance of the event, the First Deputy Prime Minister and Minister of East African Affairs, Rt. Hon. Alitwala Rebecca Kadaga, represented His Excellency President Yoweri Museveni.
She congratulated the Kyabazinga on his recent union, introducing Busoga Tourism queens, led by Miss Tourism Busoga, Mercy Tenywa, to the Kyabazinga and the Busoga community. In a message delivered on behalf of the Busoga Kingdom, Prime Minister Dr. Joseph Muvawala announced the formation of a committee led by Eng. Batumbya.
This committee will oversee the organization of the upcoming wedding ceremony of the Kyabazinga and his wife, Inhebantu of Busoga, scheduled for November 18th, 2023, at Christ Cathedral Bugembe. An account number, 3100095955 at Centenary Bank – Jinja Branch, was also disclosed as the sole avenue for fundraising for the wedding. To conclude the festivities, the Kyabazinga personally cut a ceremonial cake, which he shared with his esteemed guests and loyal subjects, symbolizing a sense of unity and celebration within the Busoga Kingdom.
Author Profile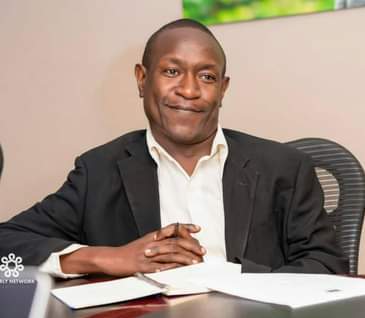 Mr. Jacko David Waluluka is another unique entertainment and general investigative news writer, a field he has diligently covered for over fifteen years. He's also the Chief Administrator at The Investigator. He can easily be reached via [email protected]