That the Commander in Chief (CiC) and his security gurus have a special interest for the prized Investigator stories, is a plain fact within the knowledgeable corridors. That our stories are rightly considered the most reliable and unbiased, is as obvious as the day follows night and, vice versa.
And indeed, on Thursday, when we presented a story of the National Resistance Army (NRA) war Hero, Maj. Gen. Elly Kayanja`s plight, the concerned people rose to their hitherto comatose feet, for immediate action. We are delighted that the story titled; "Maj. Gen. Elly Kayanja: Bedridden NRA War Hero Desperately Bitter with Gen. Museveni over Abandonment", attracted a positive and immediate action from Ministry of Defense.
"Thank you, Mr. Investigator. We were short of USD20, 000 but as we talk now, the Ministry (of Defense) has already raised and handed to us USD50, 000 and, on top of that, the General has been fully cleared to travel to US for the much-needed specialized treatment," one of the relatives called in on Friday evening, to register the family`s appreciation.

Information reaching us indicate that Gen. Kayanja was meant to be flown out yesterday (Saturday), but Friday having been a public holiday, in honor of the fallen Speaker Jacob Oulanyah's final send-off, the organizers were not able to finish the travel documents` process in time. "We expect his to travel on Monday afternoon. Right now, Doctors are doing their best to stabilize him for the long flight," our source offered.
A born of Kifamba Sub- County in Rakai District, Maj. Gen. Elly Kayanja is among the very few surviving bush-war Generals still in active service. And his Force number, RO128, again makes him one on the few still surviving NRA historical. He was a pragmatic soldier, whose daring attitude towards the enemy critically affected him, causing a lifetime complication on his mental health, the same he is fighting even today.
The above description could be the reason why, whenever his situation calls for attention, he laments and or even lambasts only the person he believes to understand his plight and, this person is his Commander in Chief, Gen. Yoweri Kaguta Museveni. The tough but soft-spoken General is currently attached to Operation Wealth Creation.
A darling back home in Kooki, Rakai District, Gen. Kayanja also serves as the Chief Advisor to the Kamuswaga of Kooki, HRH Apollo Sansa Kabumbuli Lwampanja II. To attain this top position on the Kamuswaga advisory team, Owek. Kayanja replaced the Mercedes Tycoon, HE Gordon Wavamunno. Our continued prayer is for his stable recovery.
Author Profile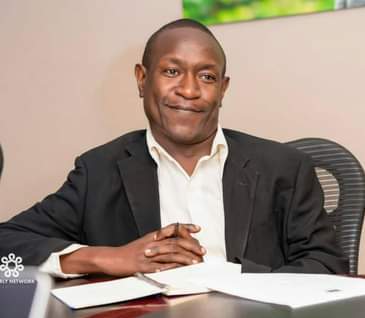 Mr. Jacko David Waluluka is another unique entertainment and general investigative news writer, a field he has diligently covered for over fifteen years. He's also the Chief Administrator at The Investigator. He can easily be reached via [email protected]